The Best Accountability App for Writers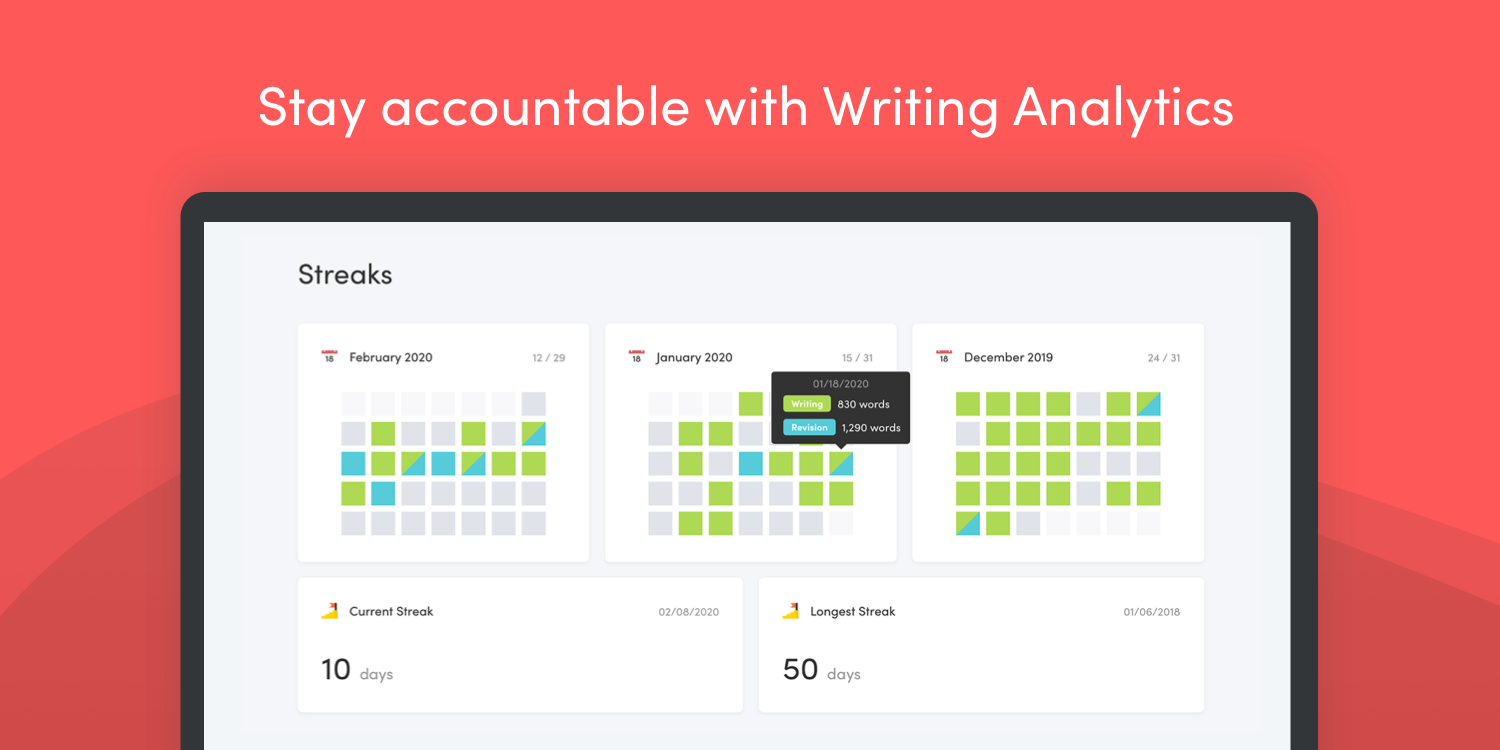 Writing Analytics is an editor and writing tracker that helps you write more. In this post, we'll show you how it can help you stay accountable and hit your writing goals.
Accountability for Writers
Many people say they want to write a book. Fewer start writing, and only a fraction of those get over the finish line. Accountability is part of the problem.
Writing often begins as an entirely self-motivated endeavour. You're working in isolation for months and years. If you never finish, nobody will ever know.
Authors are known to go to extraordinary lengths to get their words done. Neil Gaiman likes to sit still until he's bored – so bored that writing becomes the better alternative.
J.K. Rowling famously locked herself in a suite at the Balmoral in Edinburgh to finish the final instalment in the Harry Potter series.
When working on Indistractable, Nir Eyal promised to pay $10,000 to a friend in case he failed to finish the manuscript on time.
Personal and External Accountability
Personal accountability includes tools and systems to help you stay accountable to yourself. To set constraints and objectively evaluate the progress you're making towards your goals.
External accountability comes from others that you enlist to keep you in check.
Writing Analytics can help you with both. Here's how it does it.
Built-in Writing Tracker
Our editor tracks your words as you write them. It counts how many you write as well as delete. It measures how much time you spend typing during your sessions. It also remembers every time you click away from the window to show you how distracted you were.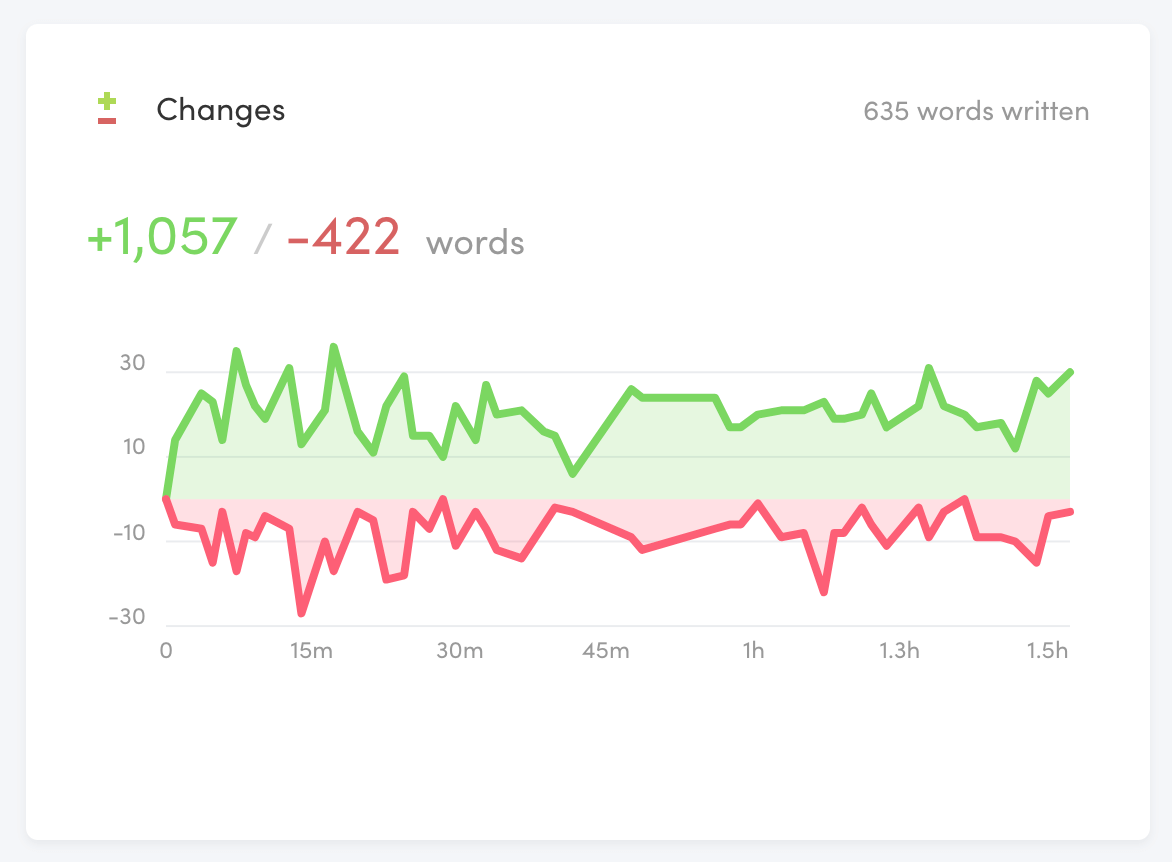 You can look back at the historical data at any time using our interactive dashboard. This helps you to be honest about the progress you're making.
Set Goals and Deadlines
A big part of staying accountable is writing things down – creating a plan, setting goals and deadlines.
Our project scheduling tools are the perfect tool for that. Set a goal and deadline, and Writing Analytics will schedule a daily word count for you to stay on track.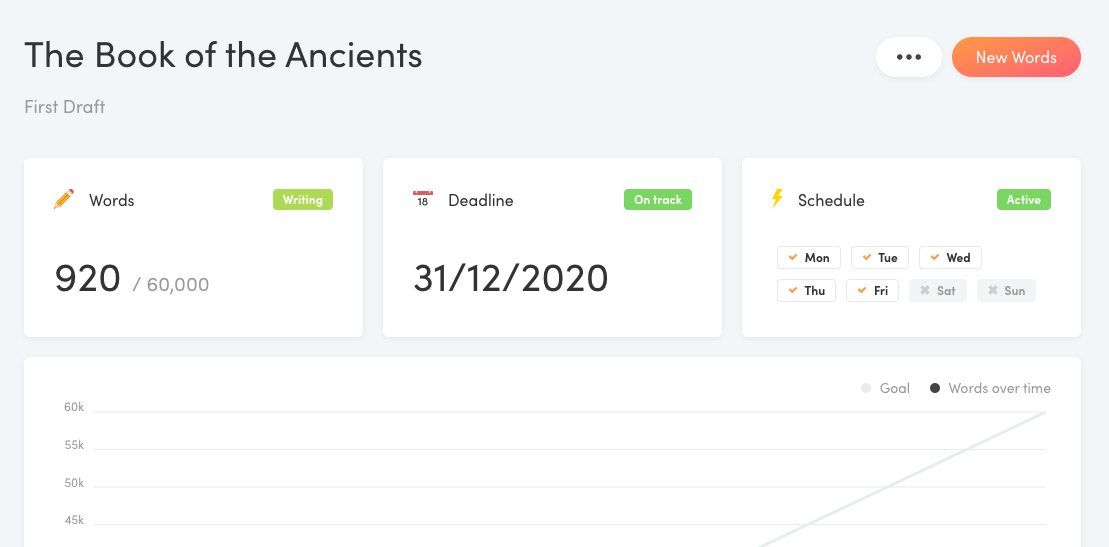 Build Streaks
Writing Analytics also has a built-in habit tracker. The best thing about it is that it updates automatically when you use the editor. You don't have to think about ticking off boxes any more!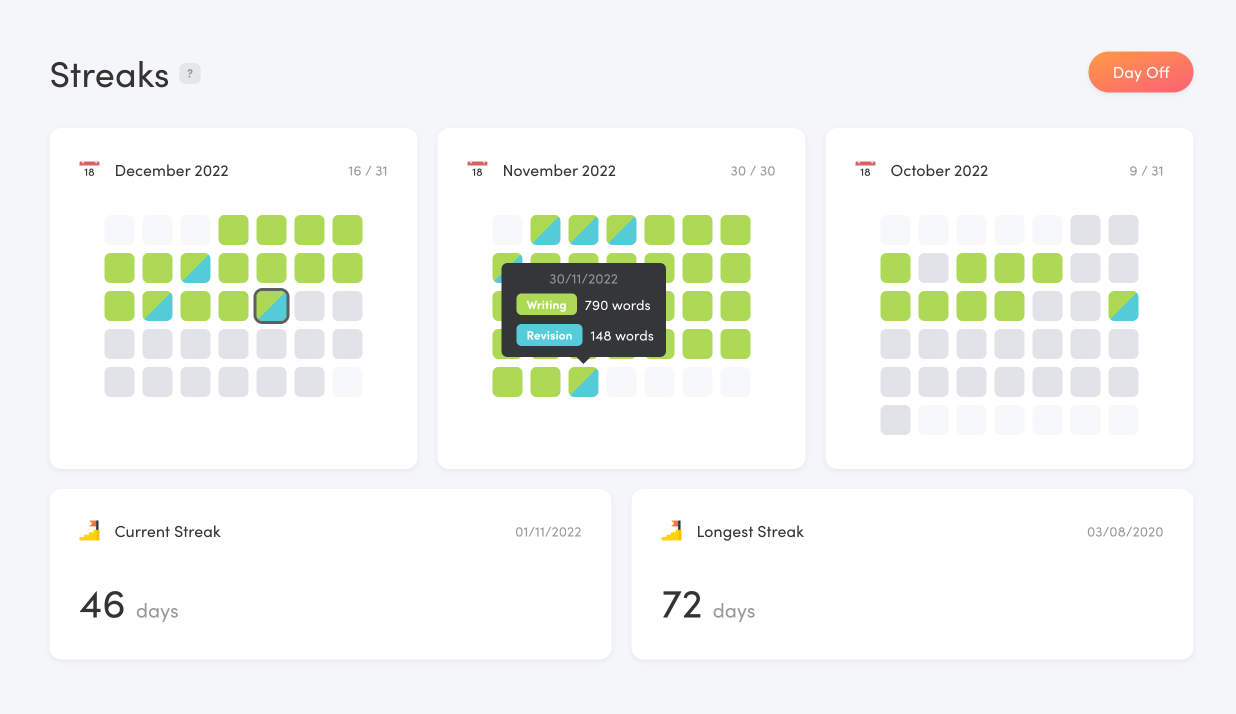 You'll find it at the bottom of the Overview.
Share Your Progress
Sometimes, the only thing that can keep you going is the help of a friend or accountability partner.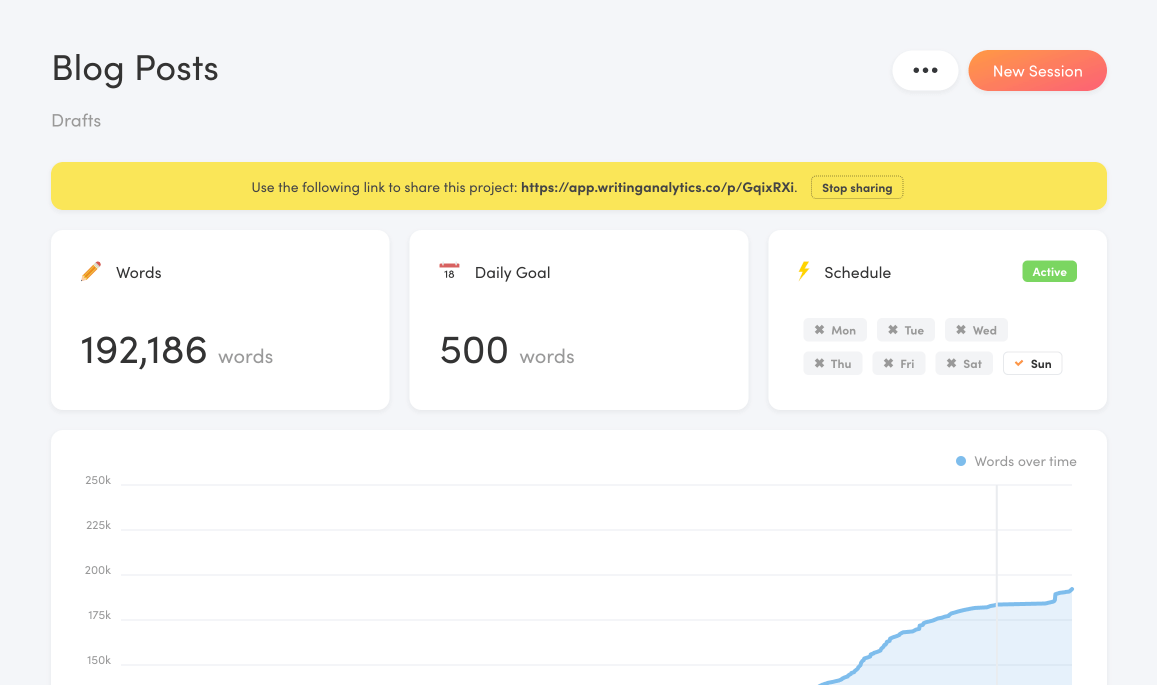 Writing Analytics allows you to share your project dashboard with others. Send them a link, and they'll be able to see all your stats, while your drafts and sessions remain private. They don't even need a Writing Analytics account.
Final Thoughts
Successful writers use tools and systems to stay accountable and get their words done. To beat distractions and stay motivated over the months and years it takes to finish a book.
Writing Analytics has some of the best-in-class tools to keep you going.