New
Write with Friends
Or strangers.
Work alongside other writers in public or private writing rooms. You can see everyone's progress in real-time and keep each other accountable.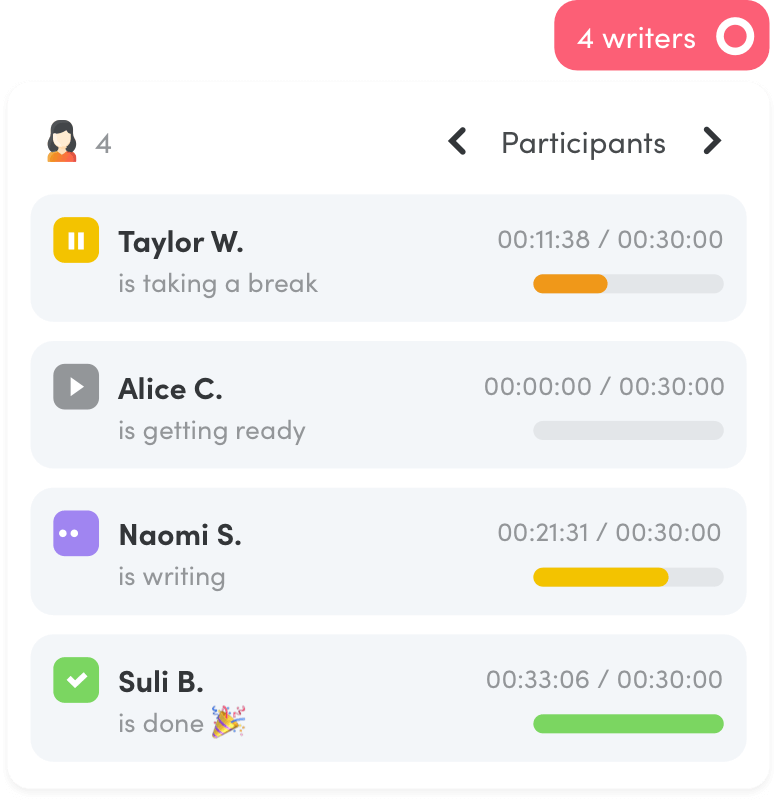 Track Everything
Automatically.
The analytics engine in our editor tracks a variety of metrics while you write, including words, time spent, how focused you are and how much time you spend typing.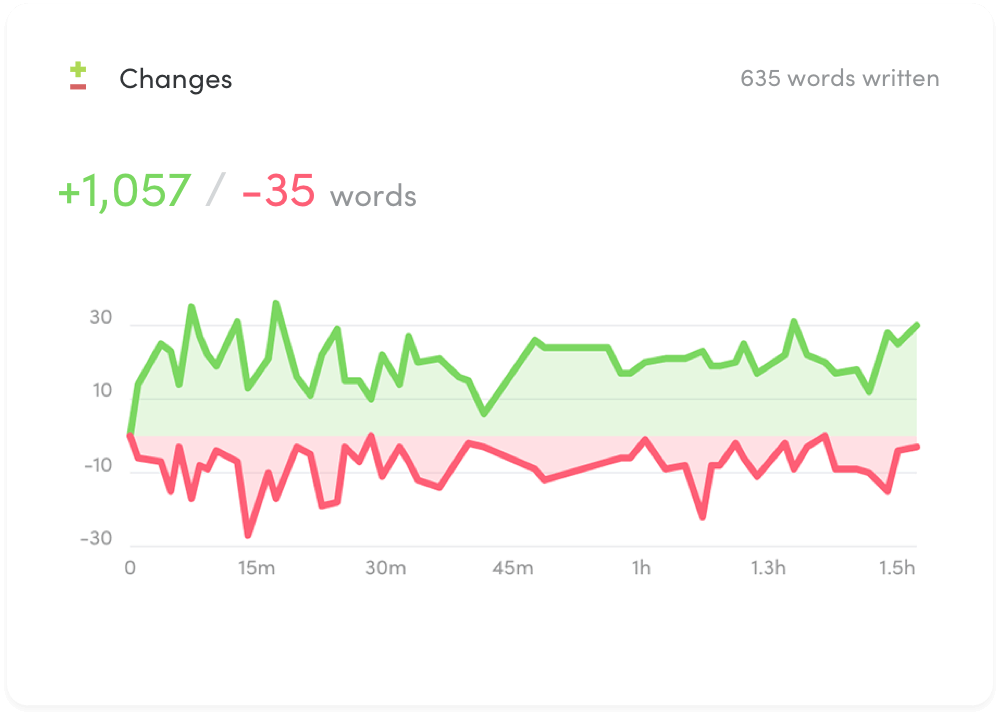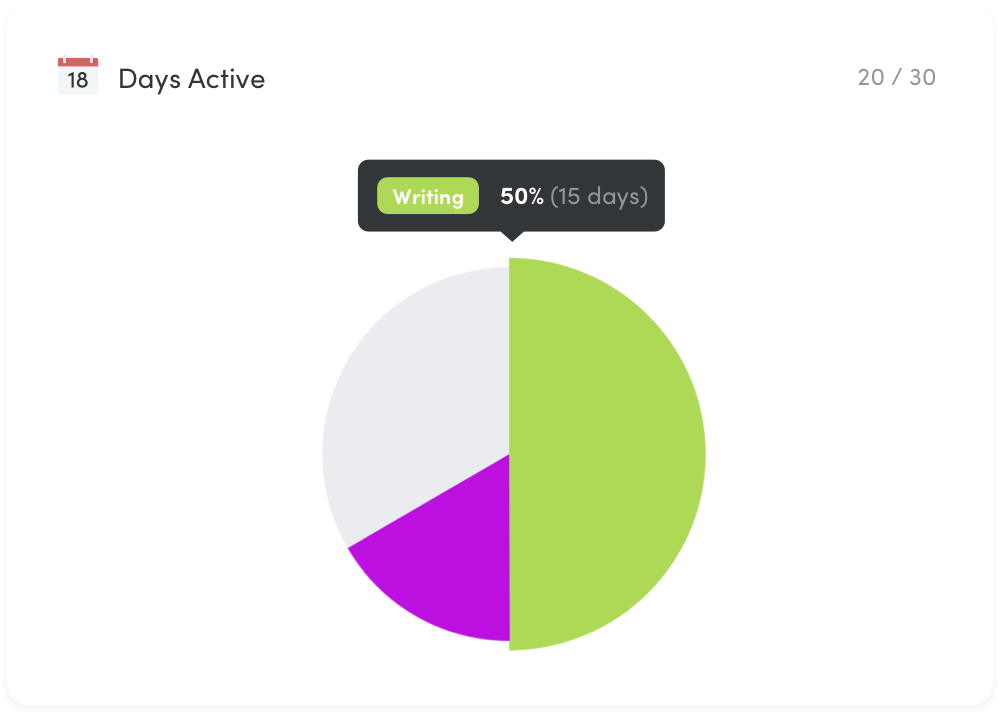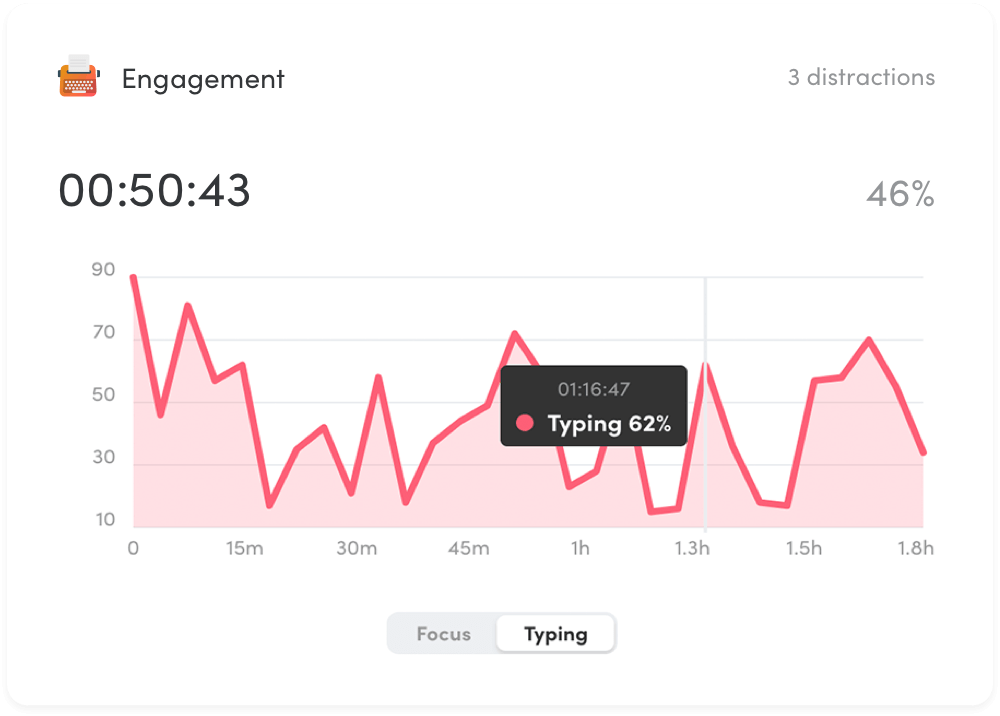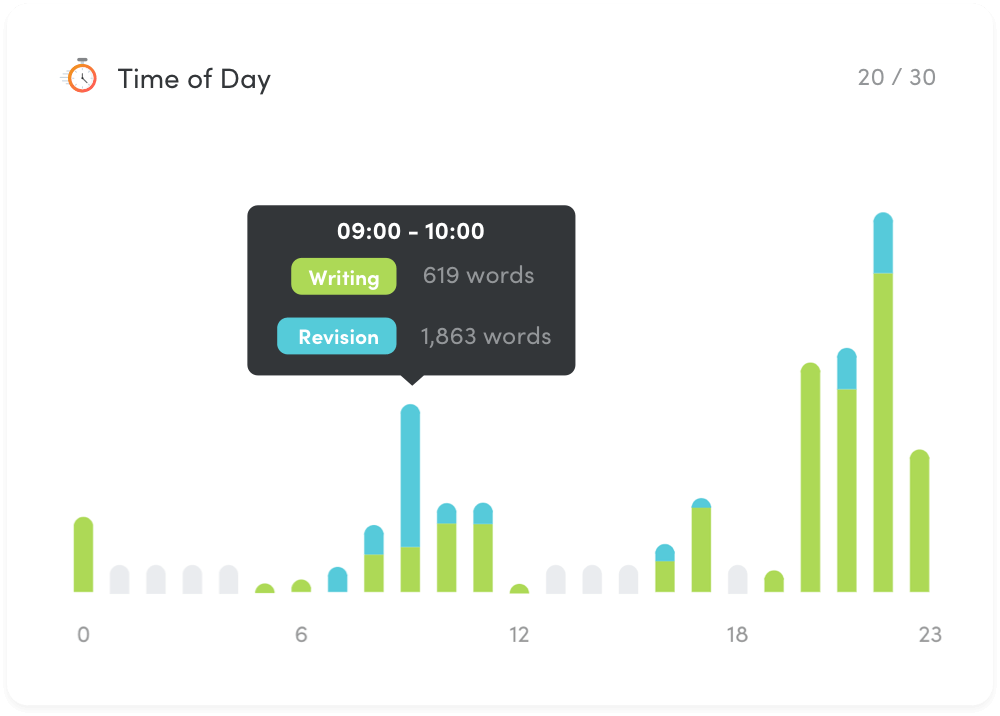 Create a Habit
For the long-term.
A writer in motion tends to stay in motion. Writing Analytics helps you build momentum and create a writing routine that is sustainable for the long term.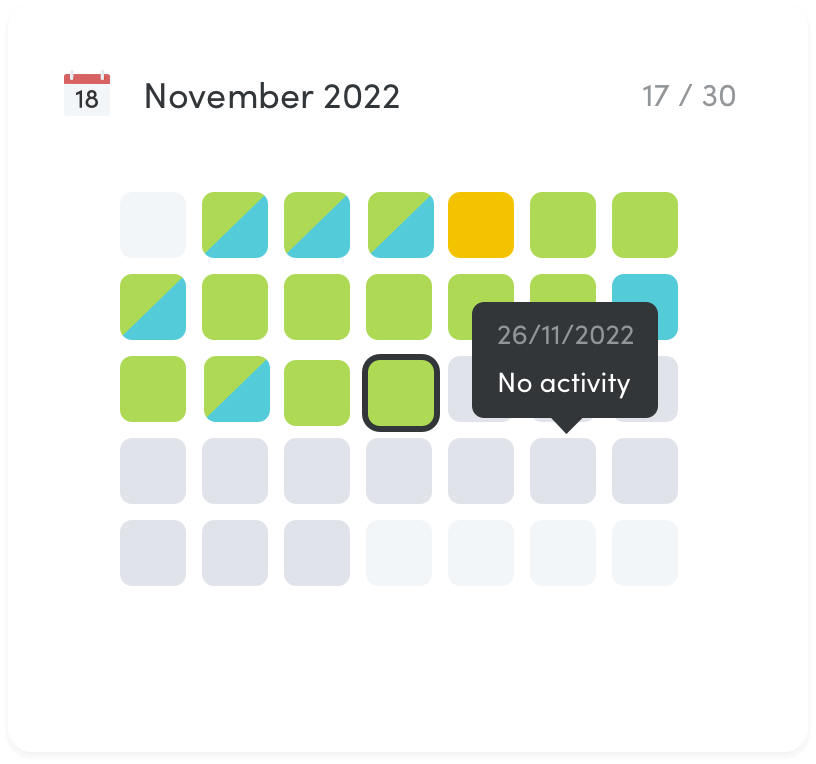 Stay Motivated
To keep going.
90% of writers give up before they finish the first draft. Writing Analytics is here to make sure you're not one of them.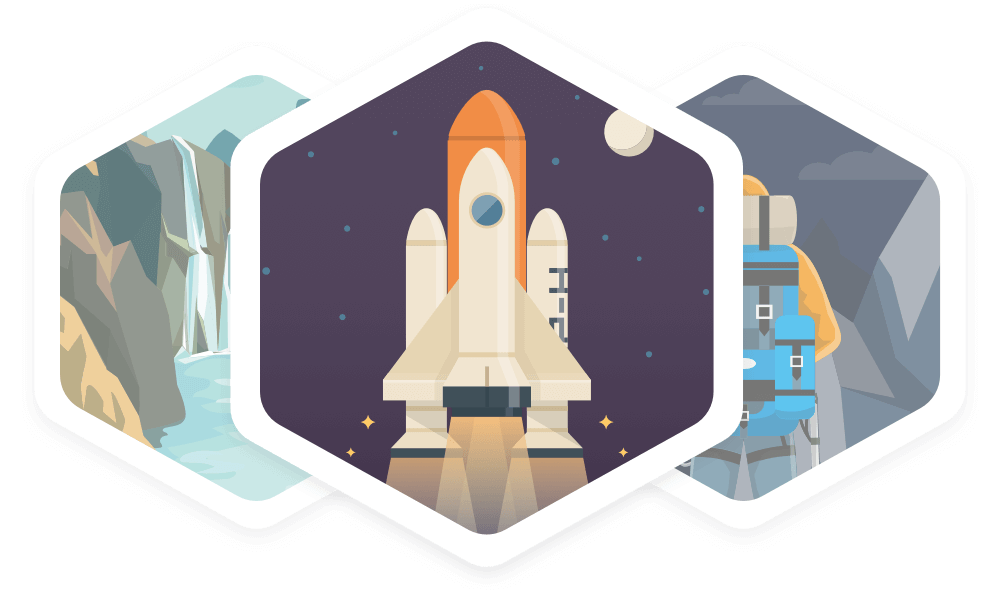 Write Anywhere
Anytime.
Use Writing Analytics on any device. Your drafts will automatically sync so you can continue where you left off.