Improved Version History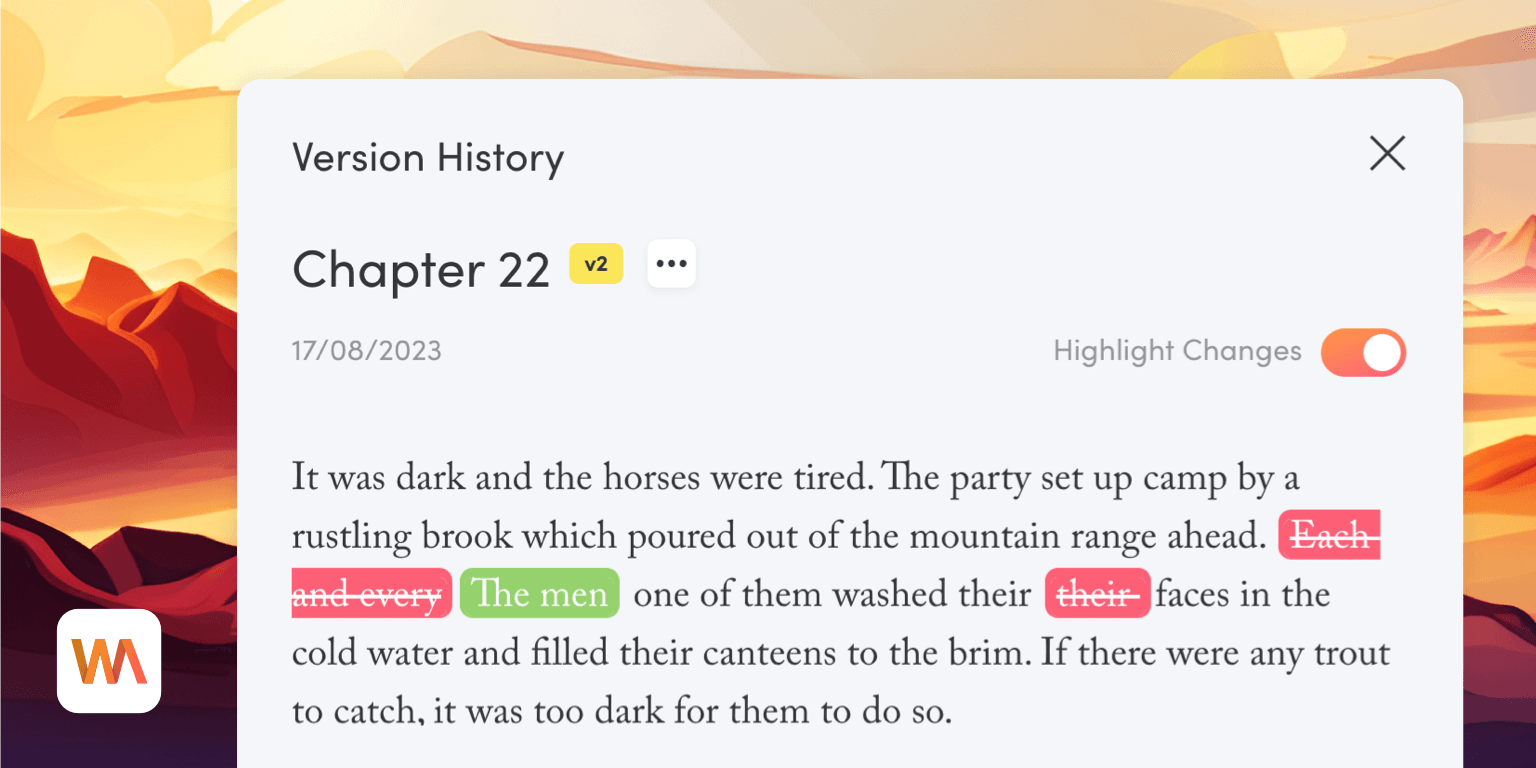 We've improved how you can access previous versions of your drafts in Writing Analytics. Read on to learn what has changed and how to use the new features.
Version History in Writing Analytics
Writing Analytics creates a new copy of your draft each time you start a writing session. This means you can access all the previous versions and see how your draft changed over time.
The recent updates make it easy to browse the history and highlight what changed.
To try this, open a draft and click the three dots menu in the top-right corner of the page.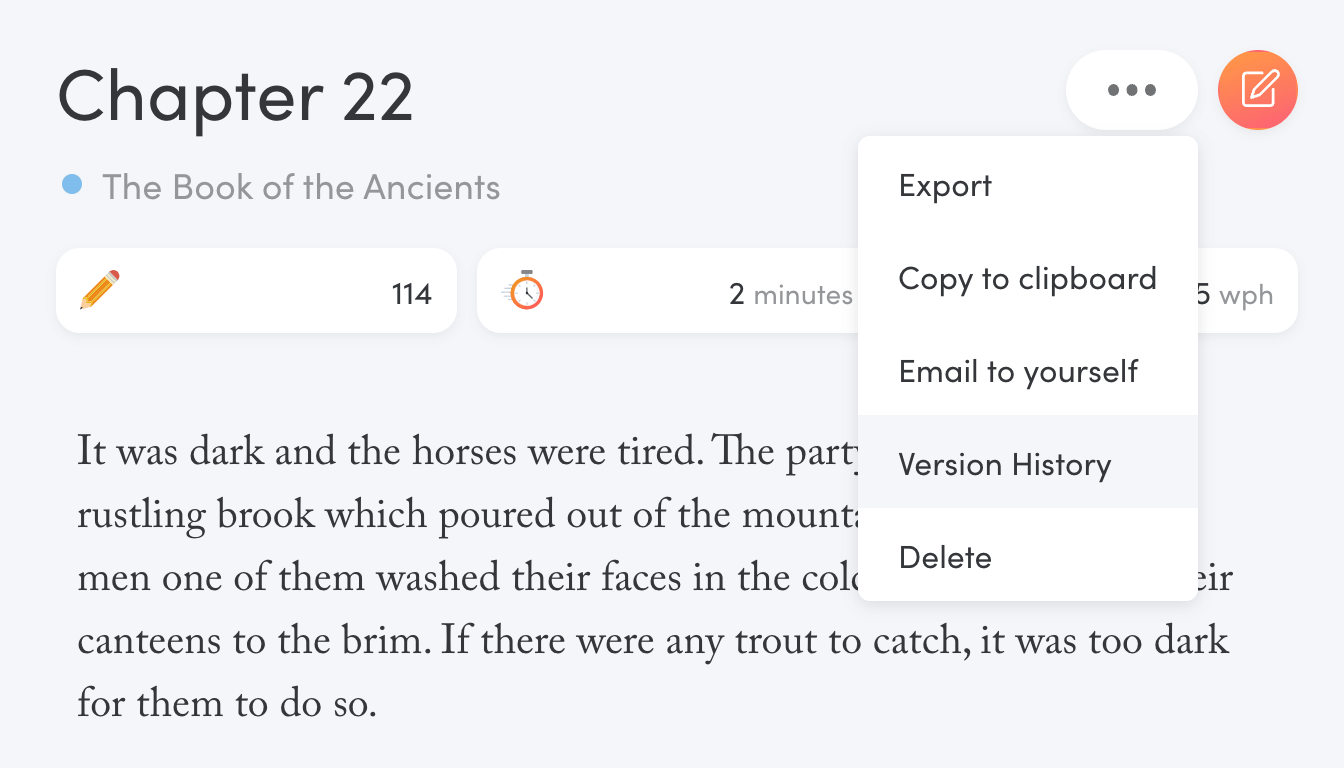 Select Version History from the menu. A window will open, showing your changes from the most recent session. Words added are green. Words deleted are red.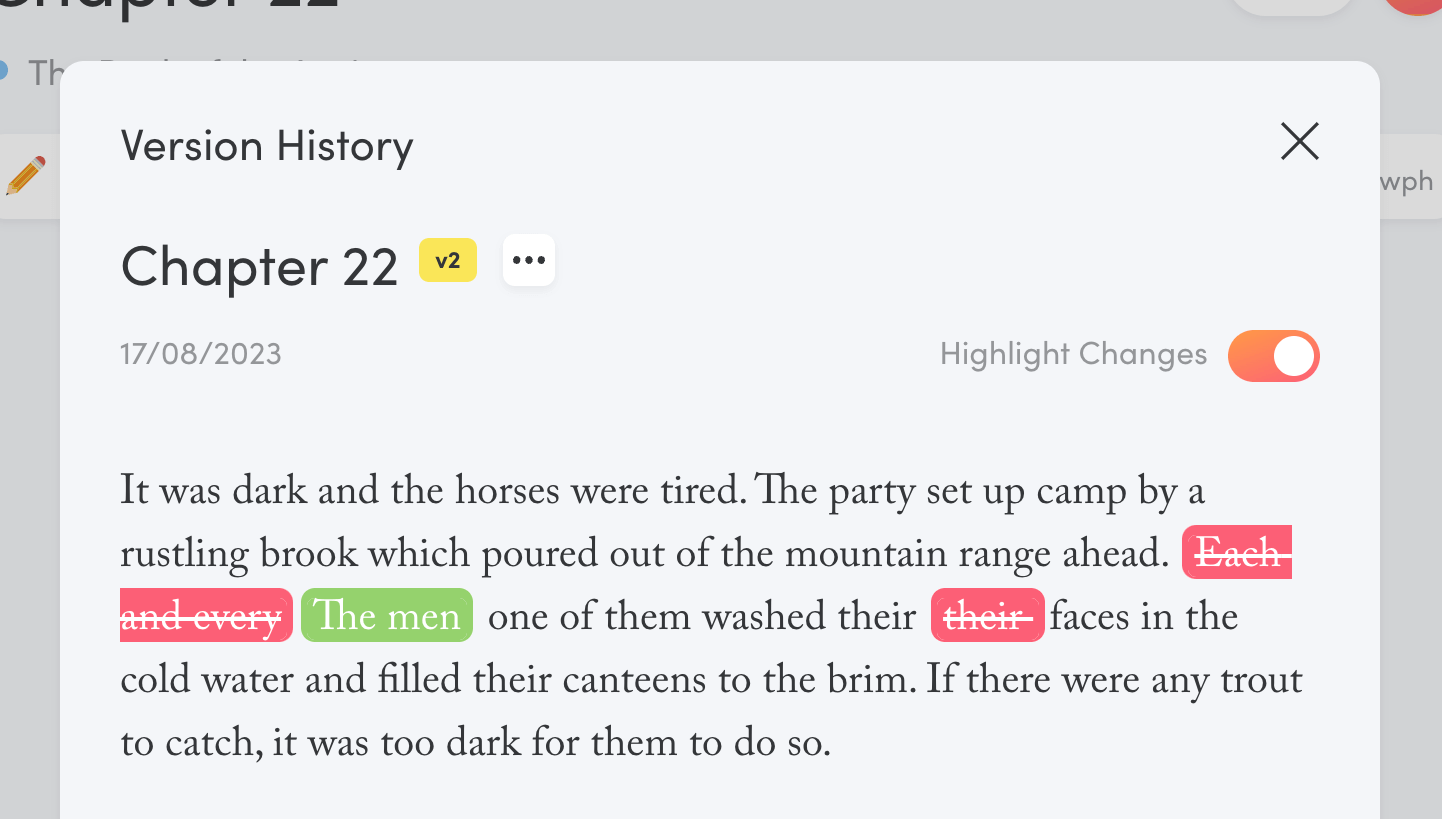 To go back to the previous version of this draft, click the three-dots menu by the title and select Older Version.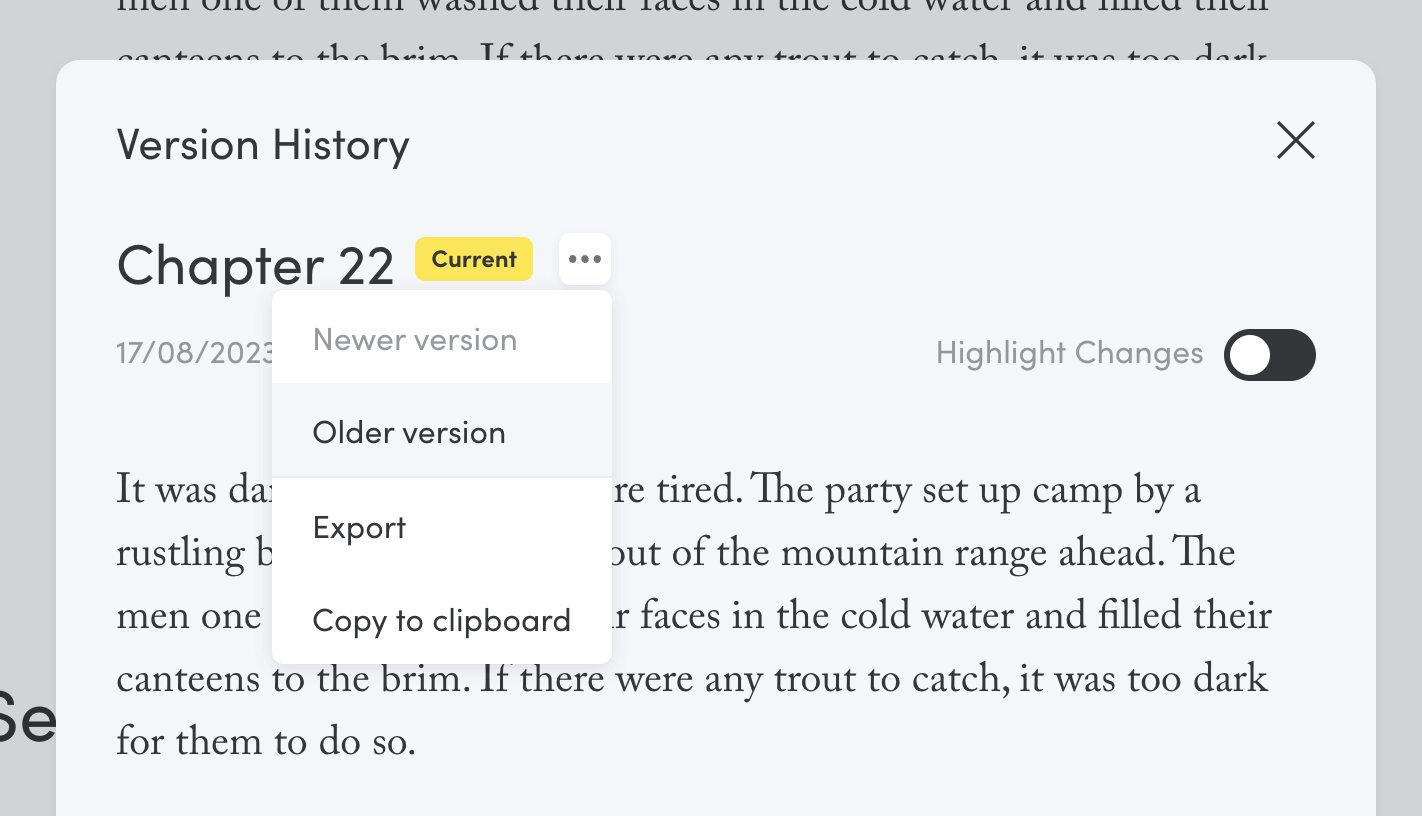 Use the toggle on the right to show or hide the change highlights. You can also copy any previous version of your draft to the clipboard or export it.
To access a particular version of your draft, scroll down to the list of sessions, find the session you're interested in and click the three-dots menu. From there, select View draft version.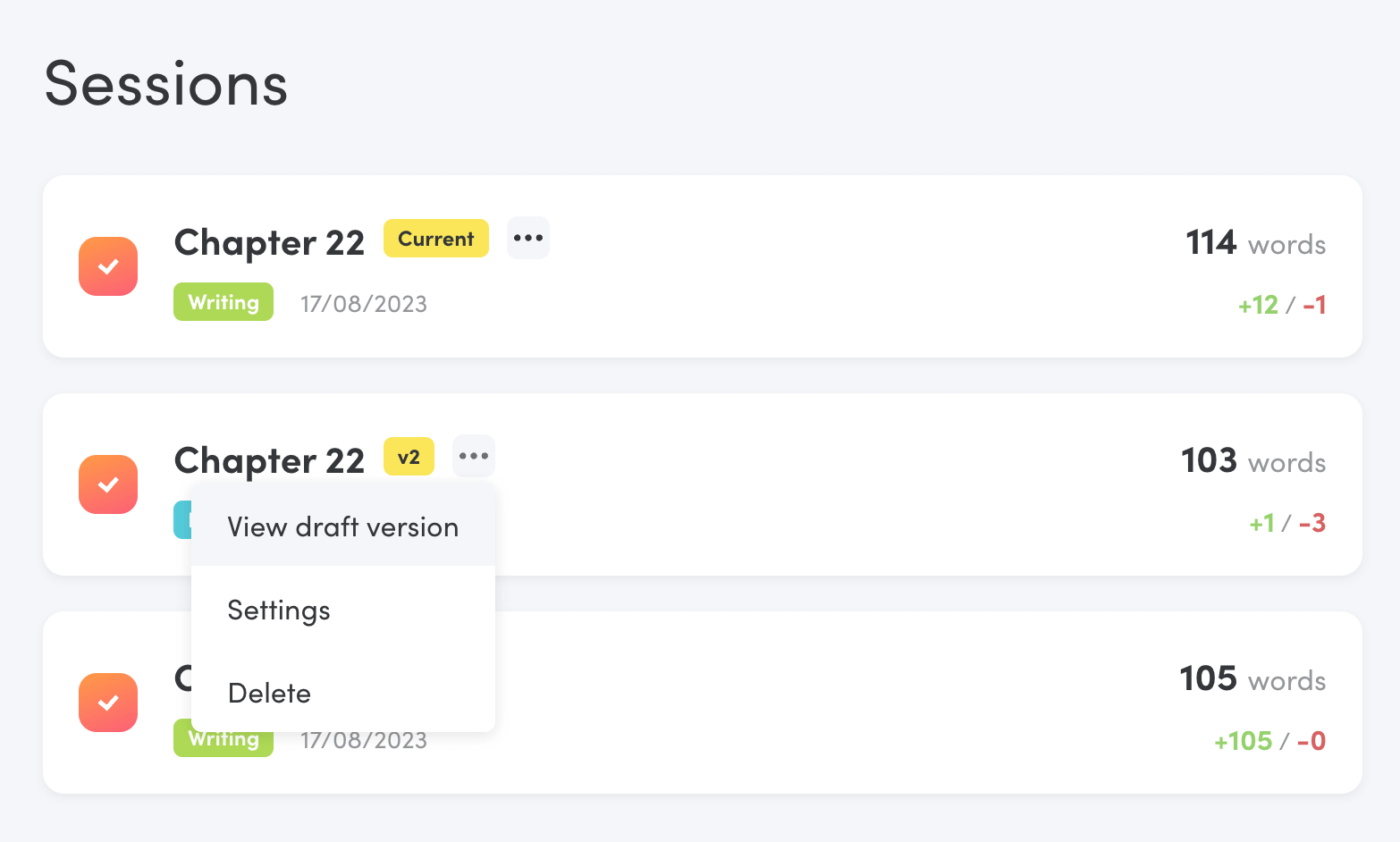 The version history window will open with the draft from that particular session. Again, you can move to the previous or next, copy to clipboard or export your draft.
Final Thoughts
Version history can save you when you take your editing a step too far. Since the proliferation of generative AIs, tracking your writing process can also help you prove that you indeed wrote the draft instead of generating it.
The best part is that Writing Analytics does everything for you. You don't have to make and track copies manually.
Not a Writing Analytics user yet? Start your free 14-day trial today.