Getting Started with Writing Analytics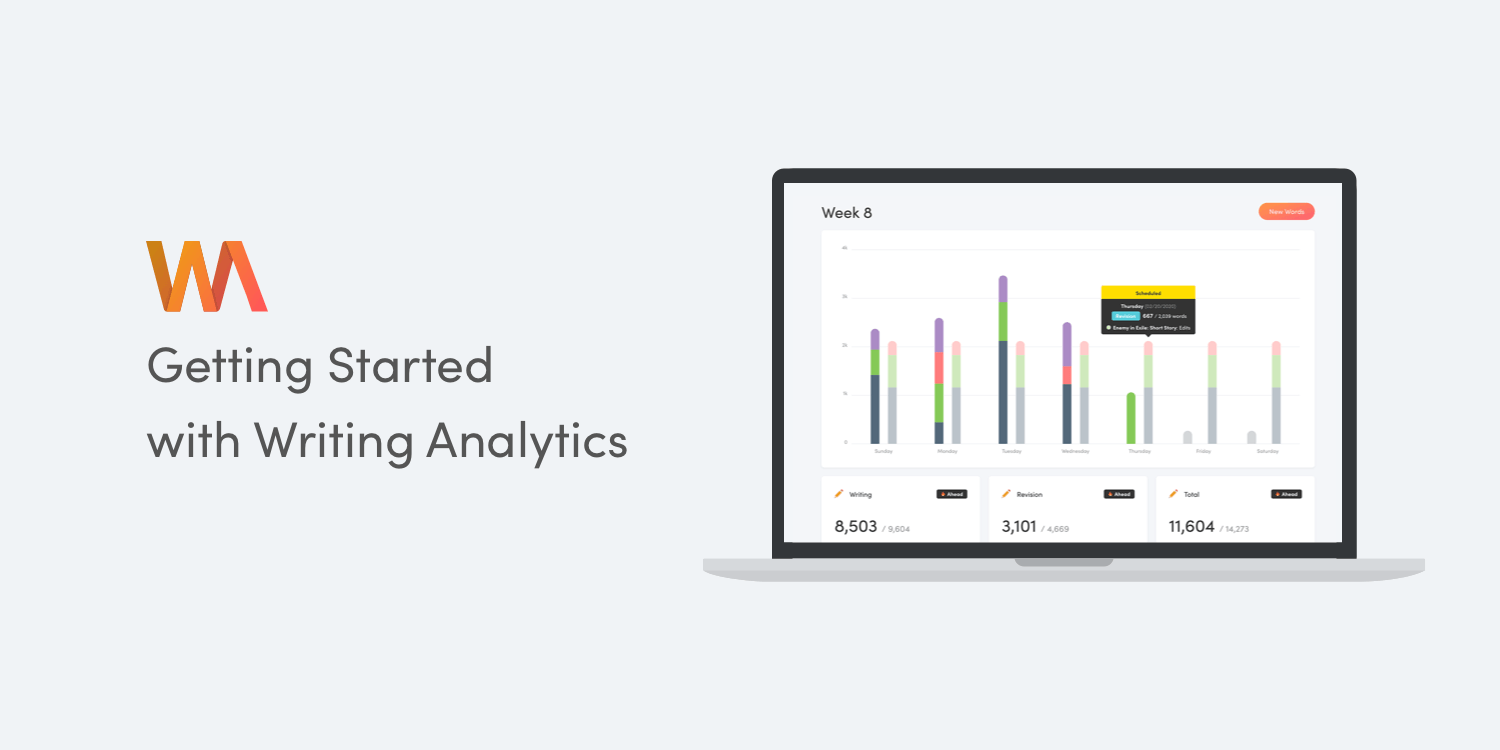 Welcome to Writing Analytics – a writing tracker that helps you stay motivated and get your words done. We believe that writing, like exercise, is best done regularly. Whether you're a writer or editor, we've designed this app to help you build a sustainable writing routine.
This guide will introduce the main features of the app and help you set up your account.
The Basics
When you log in to Writing Analytics for the first time, you will be directed to the Overview. Here you'll find everything that's relevant to the current week – your active projects, words scheduled and words already done. A streaks grid further down the page captures your activity over the past three months.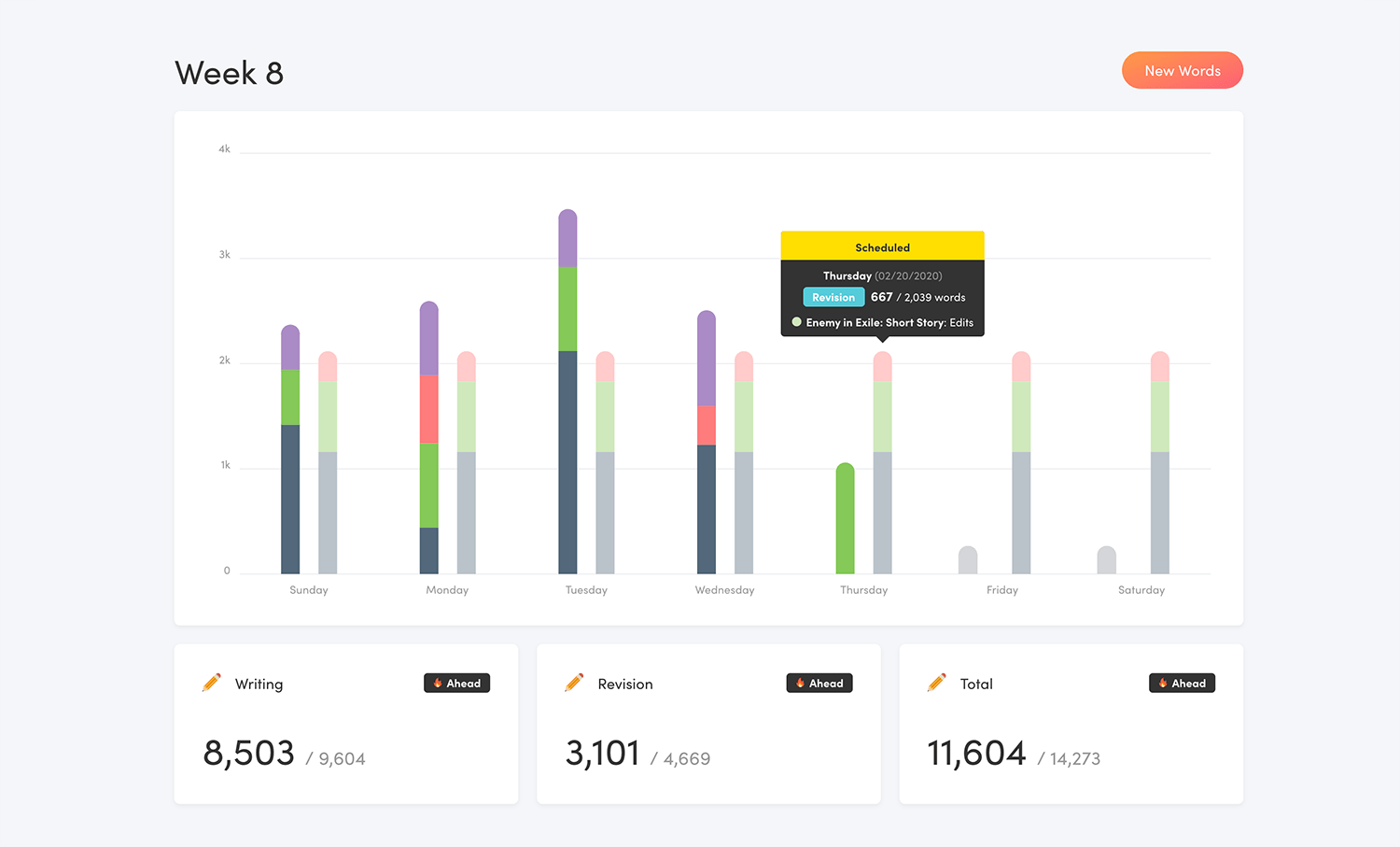 The Words page gives you a detailed breakdown of your activity – how many words you wrote and revised, and how much time it took. A variety of metrics follows in the Productivity section, such as your average speed as well as your productivity projections. And at the bottom of the page, you'll find a list of your recent word entries.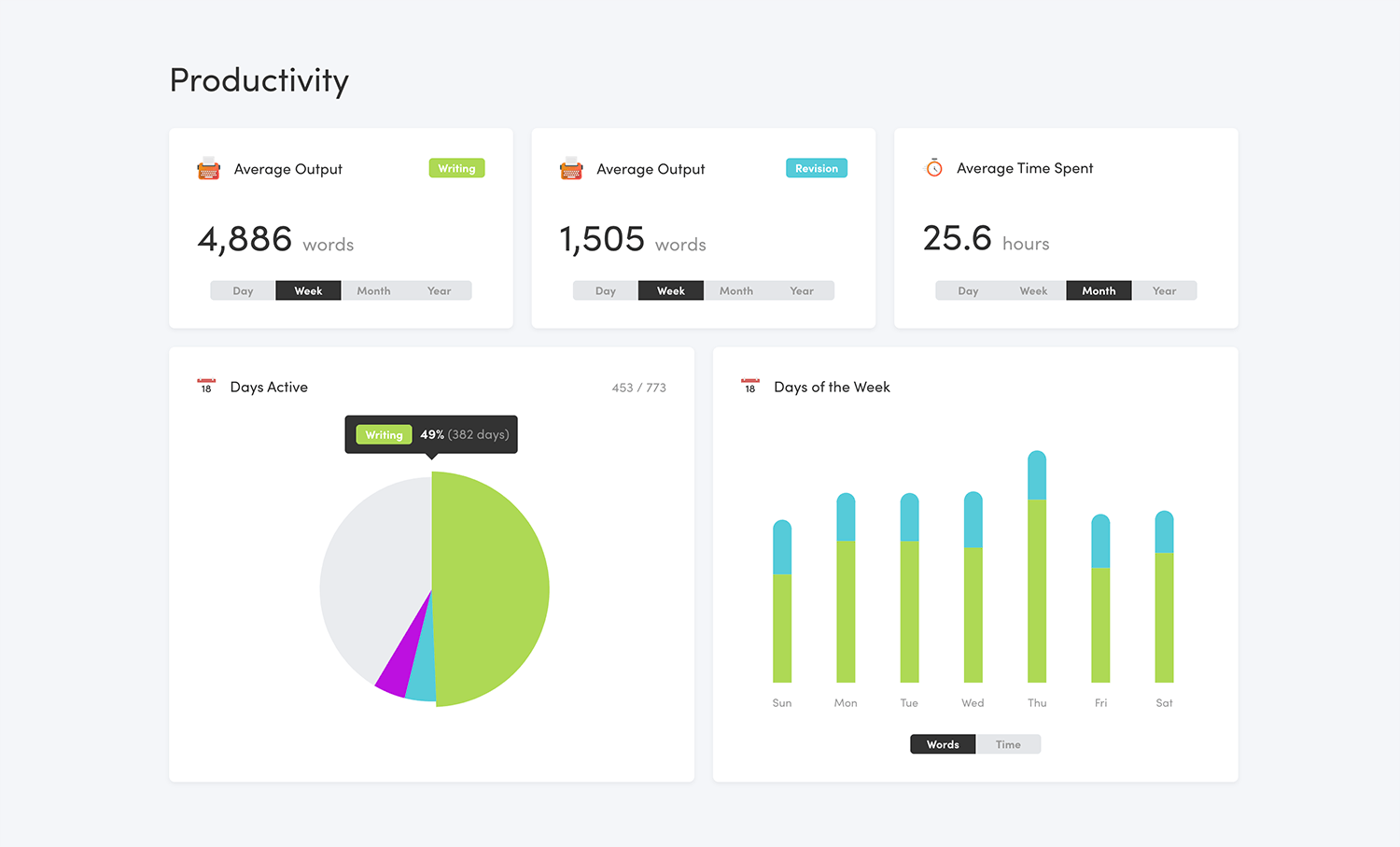 Your writing projects are on the Projects page. Each project can have a goal and a deadline. When you set these, Writing Analytics will display the project in the Overview and automatically schedule a daily goal that you need to hit in order to meet your deadline. You can track the status of each project on its progress chart.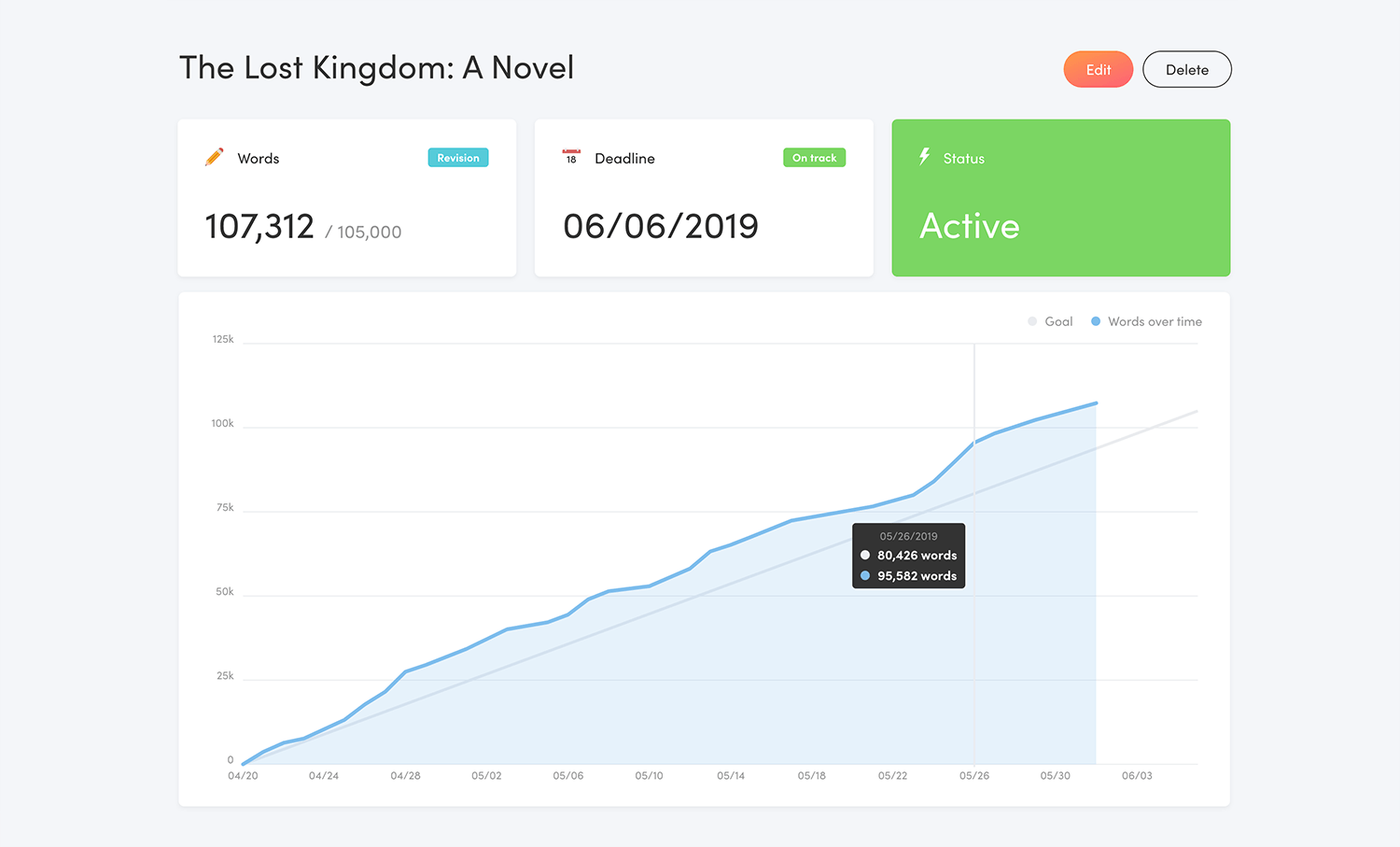 Finally, you can manage your account details, subscription and preferences in the Account section. This is the place to go if you'd like to change your email, password or update your credit card.
Getting Started
Now that you're familiar with the basic layout of the app, let's get set up.
Step 1: Verify Your Email
You should have received an email with a verification link when you signed up. If it didn't arrive, ensure that your email is correct by going to the Account page. If your address hasn't been verified yet, there will be a button to request another email to be sent out.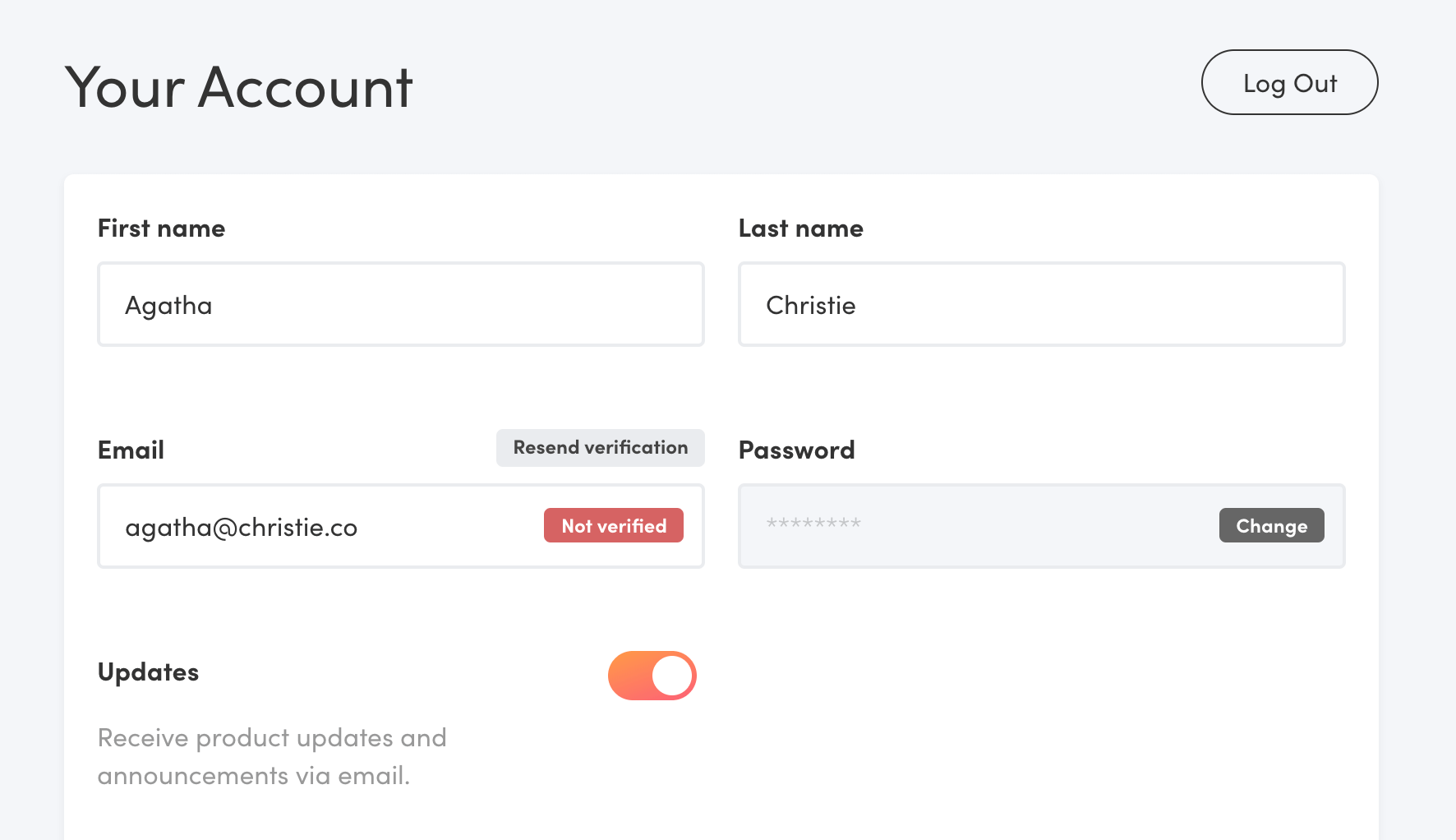 Having an up-to-date and verified email is essential in case you forget your password or something happens to your account. When you communicate with our customer support, we'll ask you to message us from your verified address.
Step 2: Set Your Preferences
By default, Writing Analytics will start a new week on Sunday and display dates in American mm/dd/yyyy format. If that isn't what you want, scroll down to the bottom of the Account page and change your preferences.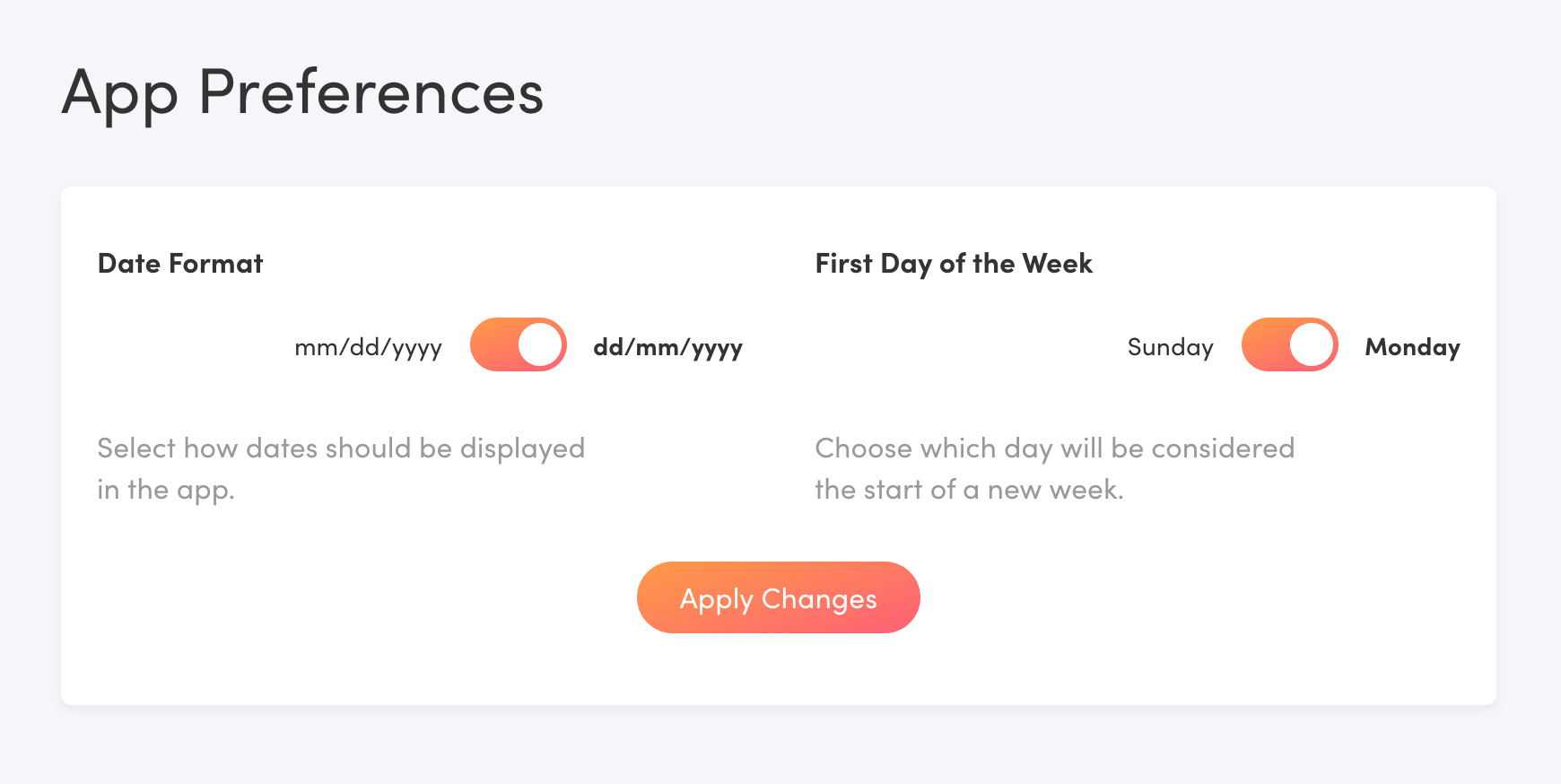 Step 3: Create a Project
Projects allow you to set specific word goals and deadlines. They're also useful for keeping your metrics separate for different types of writing that you do (like fiction, blog posts, copy for clients).
NOTE: Using projects isn't mandatory. If you want to use Writing Analytics to track your writing routine without a particular goal in mind, that will work just as well.
To create a new project, head over to the Projects page and click the New Project button at the very top. You'll be asked to choose a name and colour for it. Optionally, you can set a goal – the number of words that you intend to write or revise and a deadline. If this is a project that you have been working on for some time, set the Initial Word Count to offset the progress you have made before starting to use Writing Analytics.
A project can be active, on hold or archived. This affects how it appears in the UI and whether it will be included in the Overview.
If you change your mind about something, you can always come back and amend the project. Writing Analytics will adjust your schedule and projections accordingly.
To learn more about working with projects, checkout our dedicated guide.
Step 4: Submit Words
It's time to log your first words! There are several New Words buttons at various places throughout the app. Clicking one will bring up a simple form.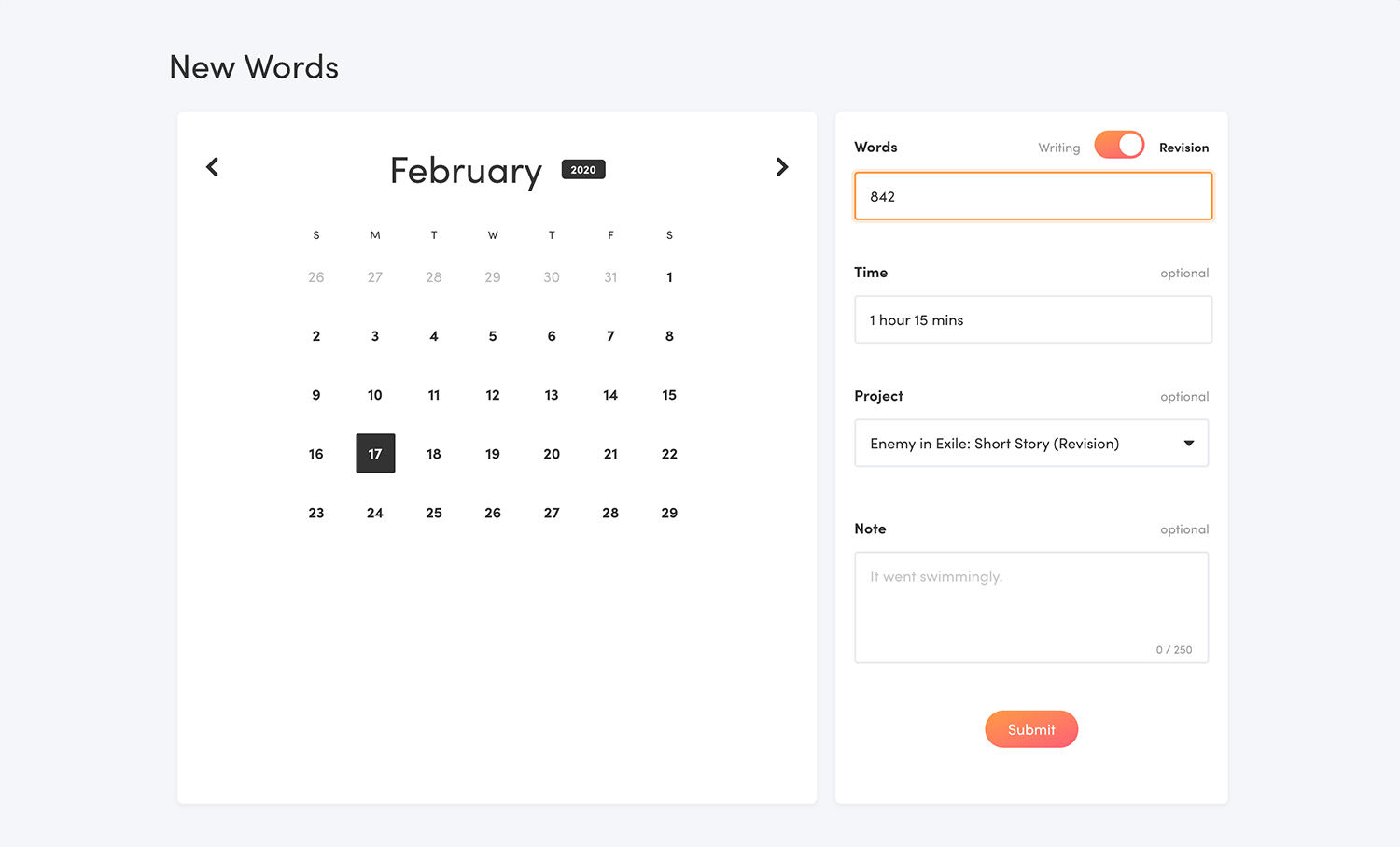 Pick a date on the calendar and enter your word count. Indicate whether you were writing or revising. This is important for your entry to be categorised properly. All the other fields are optional. However, we recommend logging time spent as well. This increases the accuracy of your metrics and helps Writing Analytics to give you more accurate estimates.
Step 5: Review Your Activity
As you submit more and more entries over time, your dashboards will fill with data about your writing routine. You'll see patterns emerge and be able to make adjustments to stay on track.
See how you can share your dashboard with friends or writing group to stay accountable.