Writing Analytics is Free Until 31 May 2020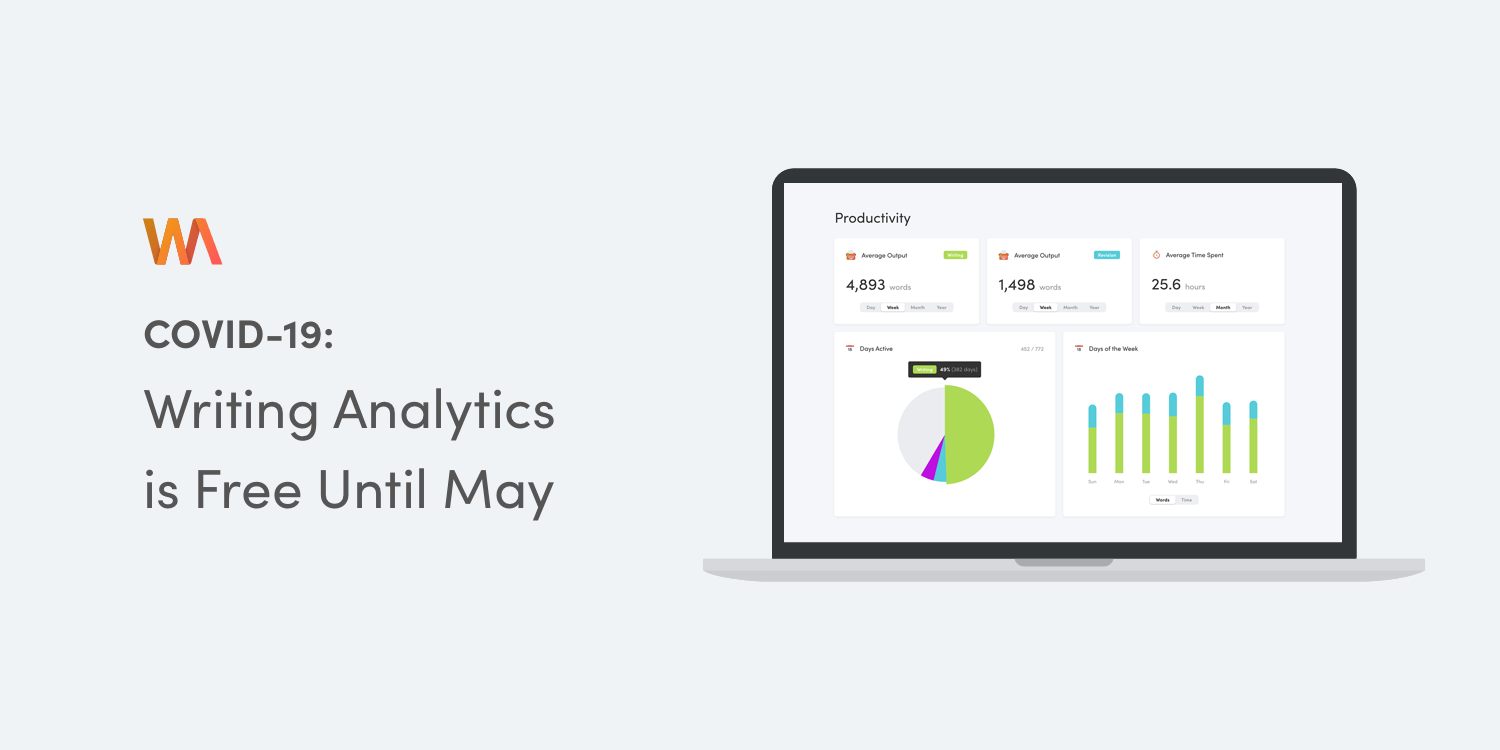 The past few months saw the lives of many around the world thrown into disarray. Plans went out of the window as countries shut their borders. Life ground to a screeching halt of perpetual anxiety and self-isolation.
Some hopeful news are coming out of China, but we're still trying to make sense of it all. How many people will be affected? How long will the disruption last? And what's our way out of it?
Writing is hard as it is. But the sweeping changes to our daily lives over the next few months will make it harder to keep creating.
As the 17% rise in book sales at Waterstones UK since the outbreak shows, good stories are crucial in seeing our society through crises like this one. We need your art now more than ever.
We're a tiny company, but following the example of organisations like Scribd, Ahrefs and JSTOR that we look up to, we decided to make Writing Analytics free for everyone until the end of May 2020.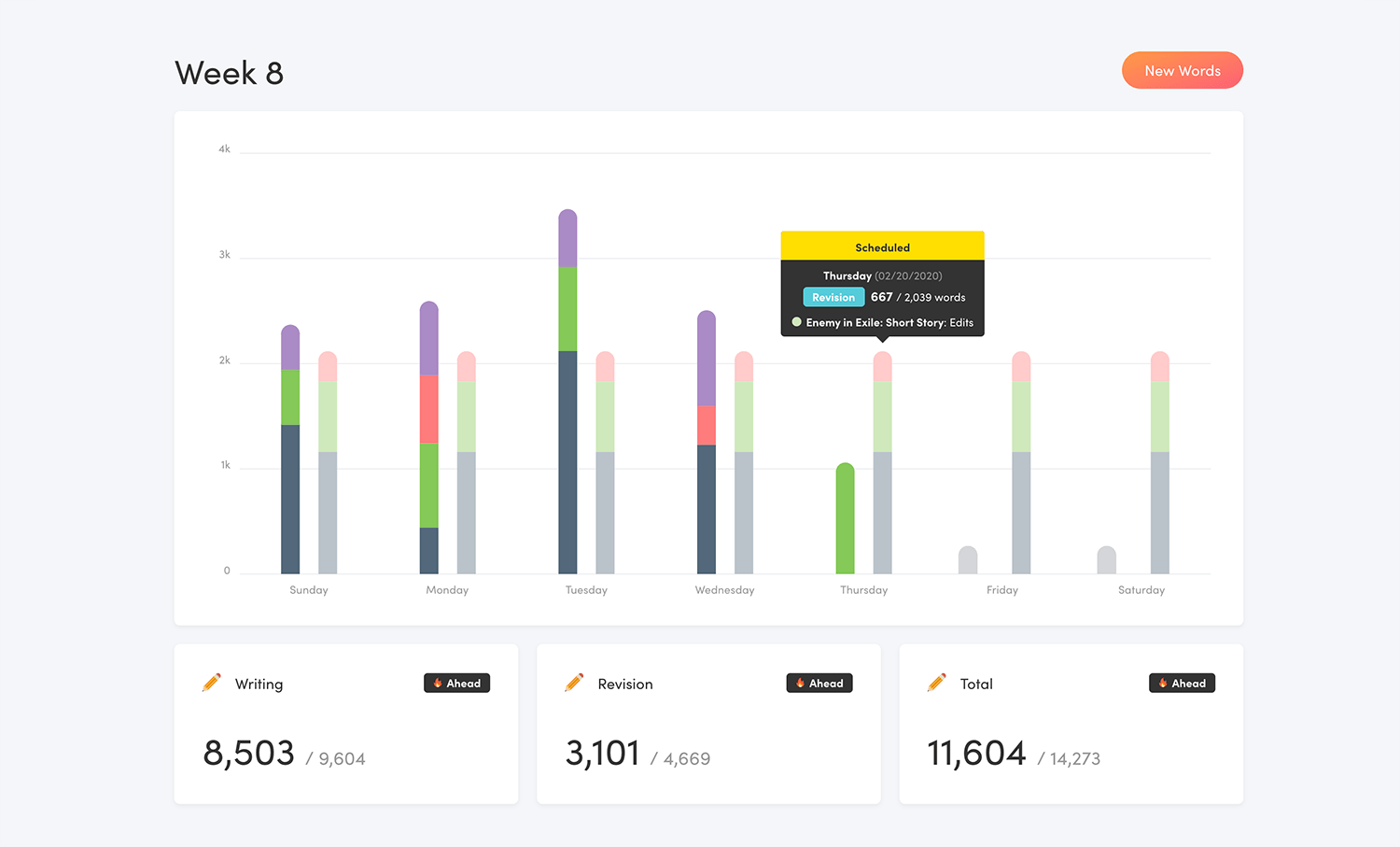 Whether you're writing a book or starting a blog, it will take months and years of sustained effort. Writing Analytics helps you quantify your progress and motivate you to keep writing through the highs and lows, from the first draft to the last.
This offer has expired.