How to Add Writing Analytics to the Home Screen on Your Phone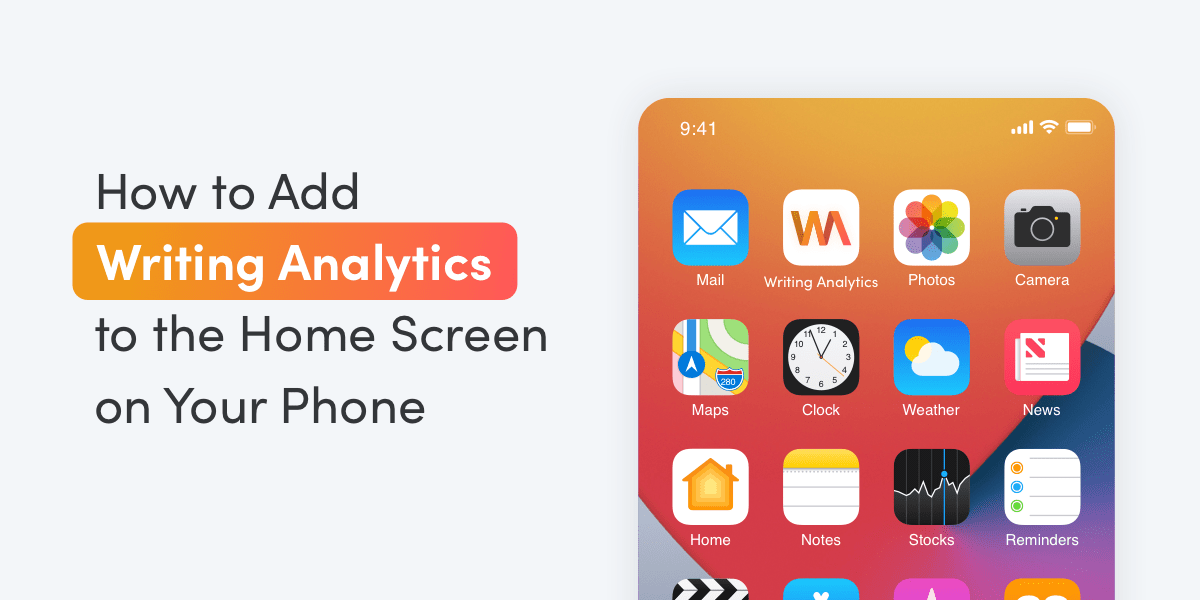 Writing Analytics is a web app that has been fully optimised to run on mobile. Although you won't find it in the App Store, you can install it on the home screen of your phone and use it like any other app. Here's how to do it on iOS and Android.
iOS
Go to app.writinganaytics.co in Safari and tap the button in the middle of the bottom bar. Make sure you're not in private browsing mode.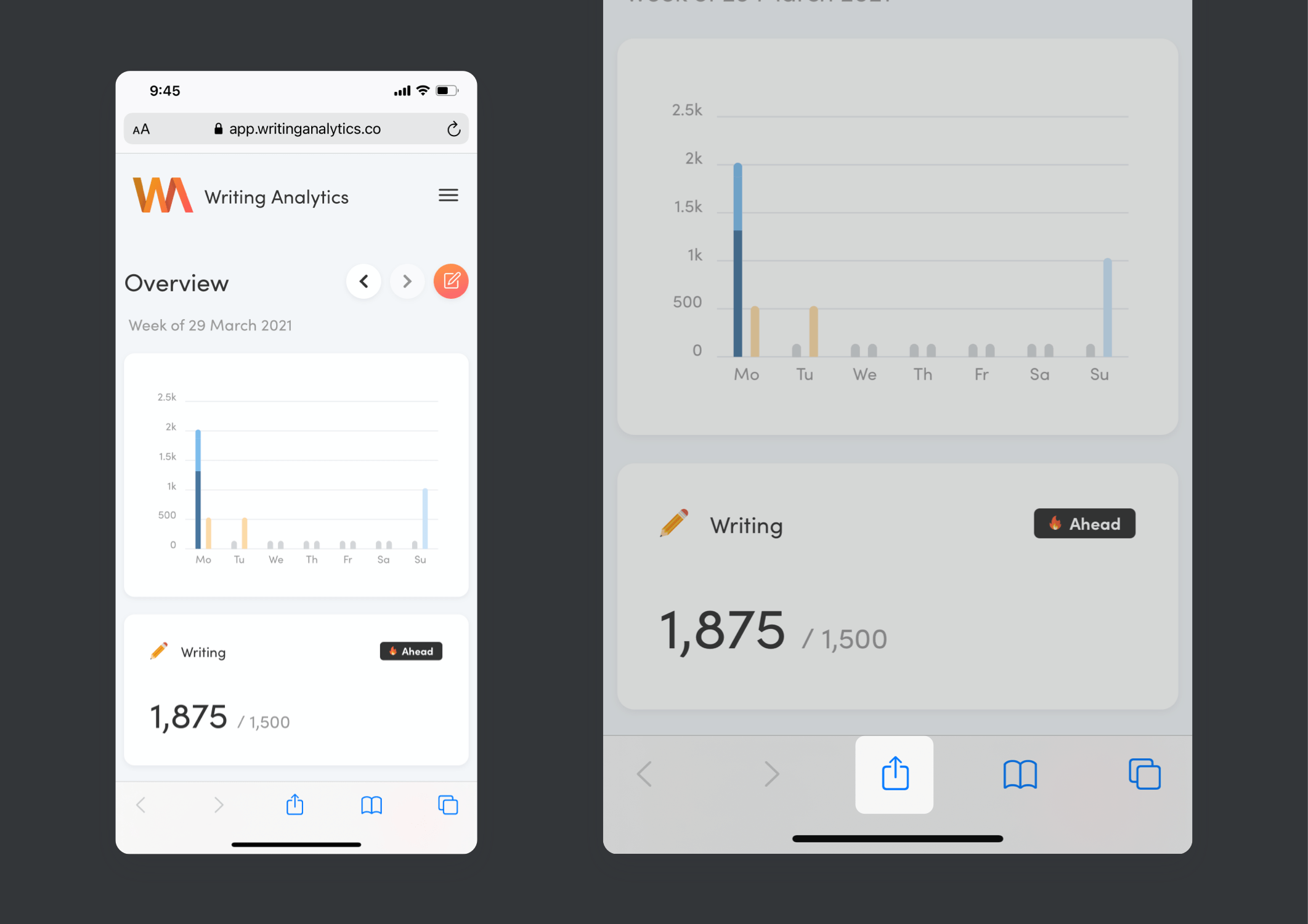 Scroll down in the menu that comes up and tap Add to Home Screen.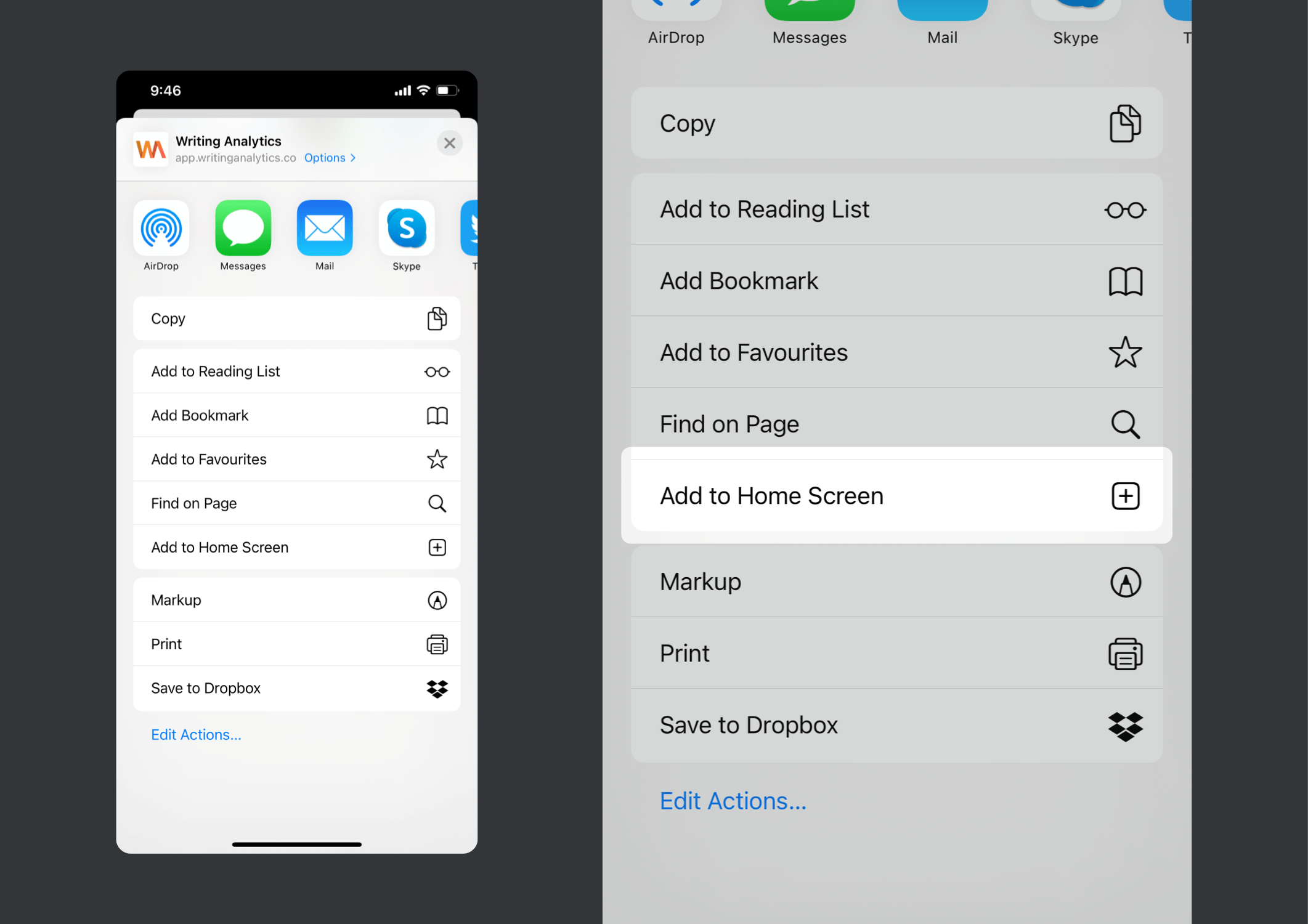 Confirm by tapping Add in the top right corner.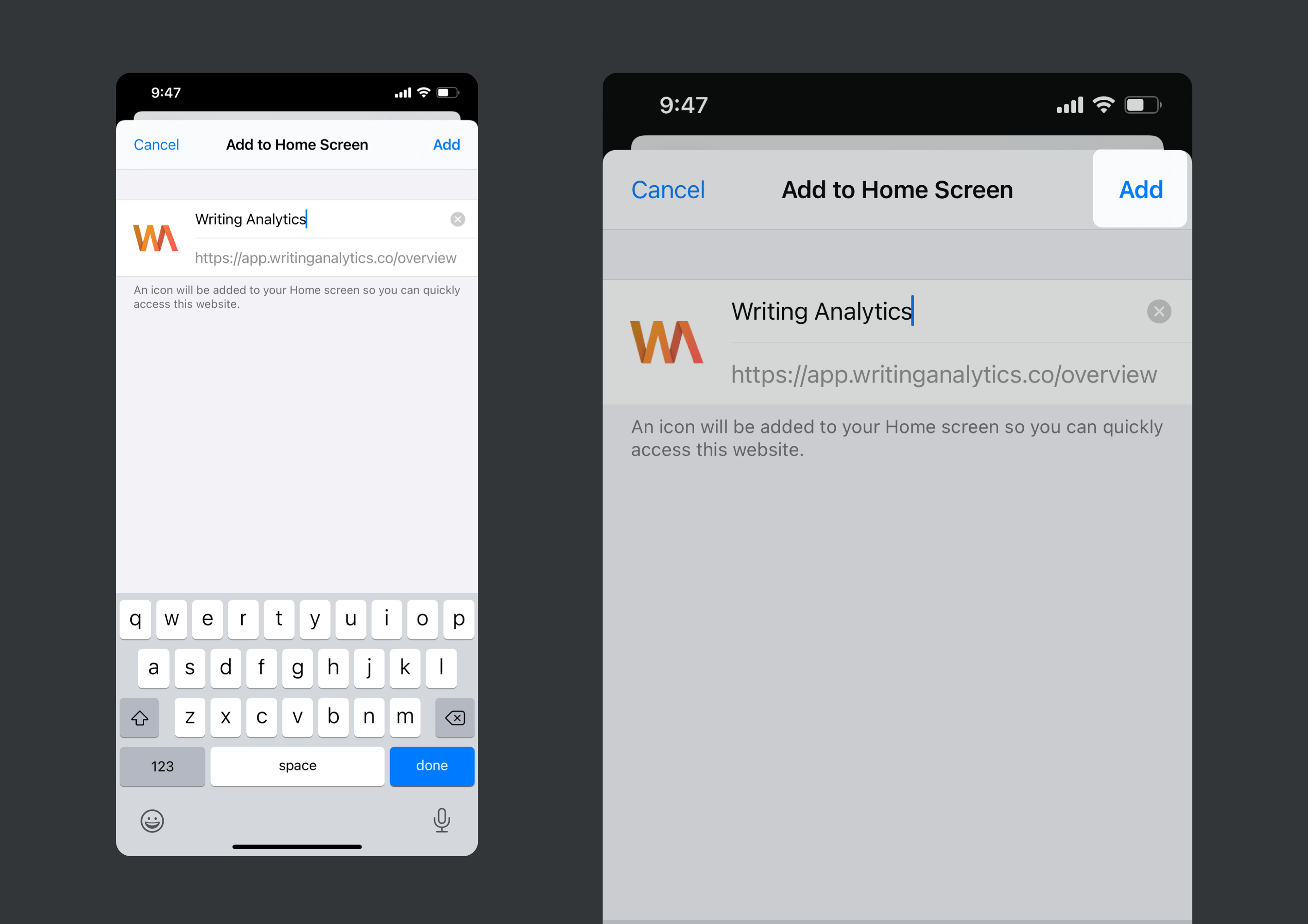 You should see the new icon appear on your Home Screen.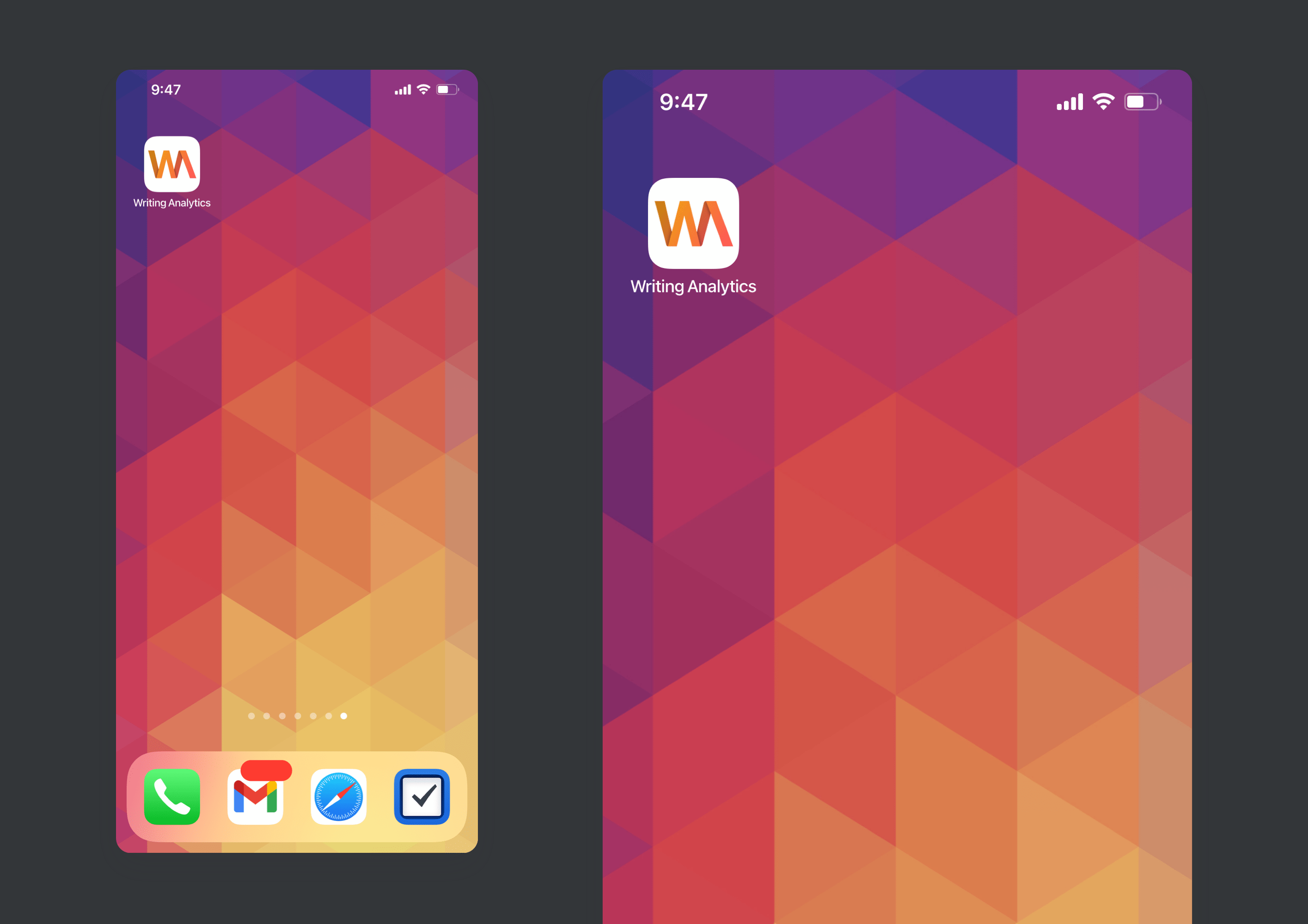 Open the app, sign in with your account and start writing!
Android
The steps might look different depending on what flavour of Android you have. I did this with Samsung Galaxy S8 running Android 9.
Open the Chrome browser (you may have to install it from the Play Store first). Make sure you're not in incognito and go to app.writinganaytics.co.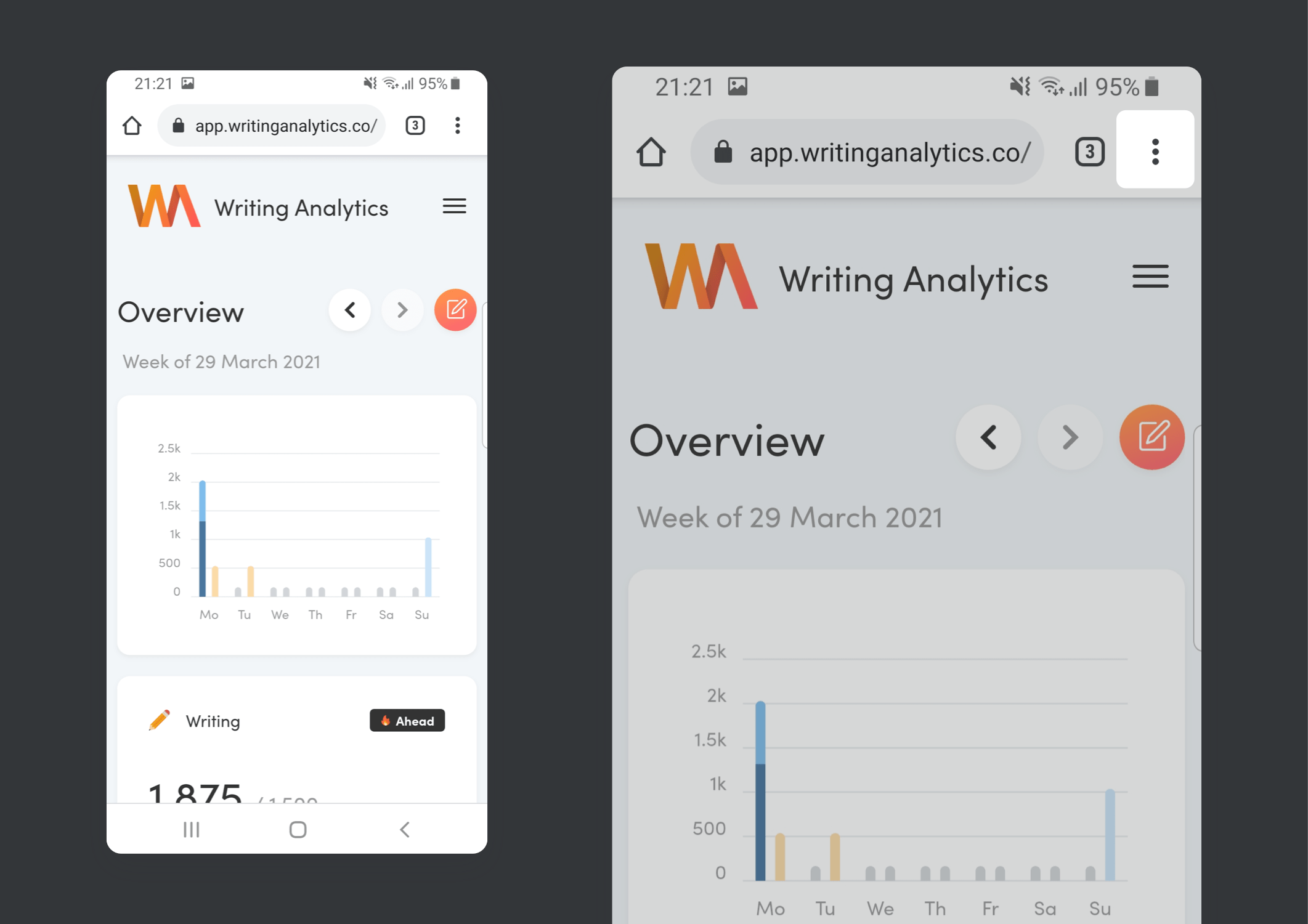 Tap the three dots in the top right corner of the screen and select Add to Home Screen.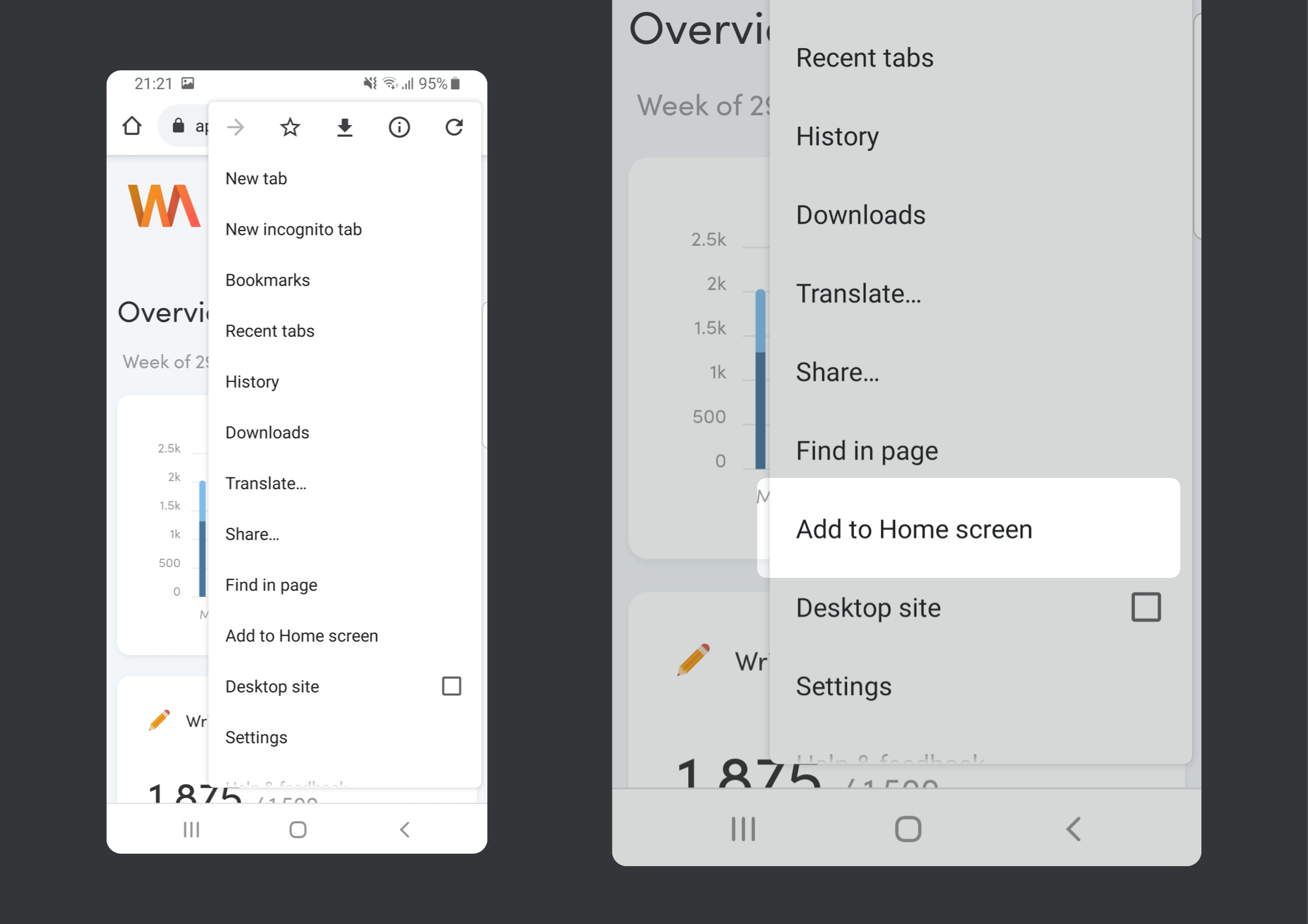 Tap Add to confirm and your Writing Analytics icon will be added to the Home Screen.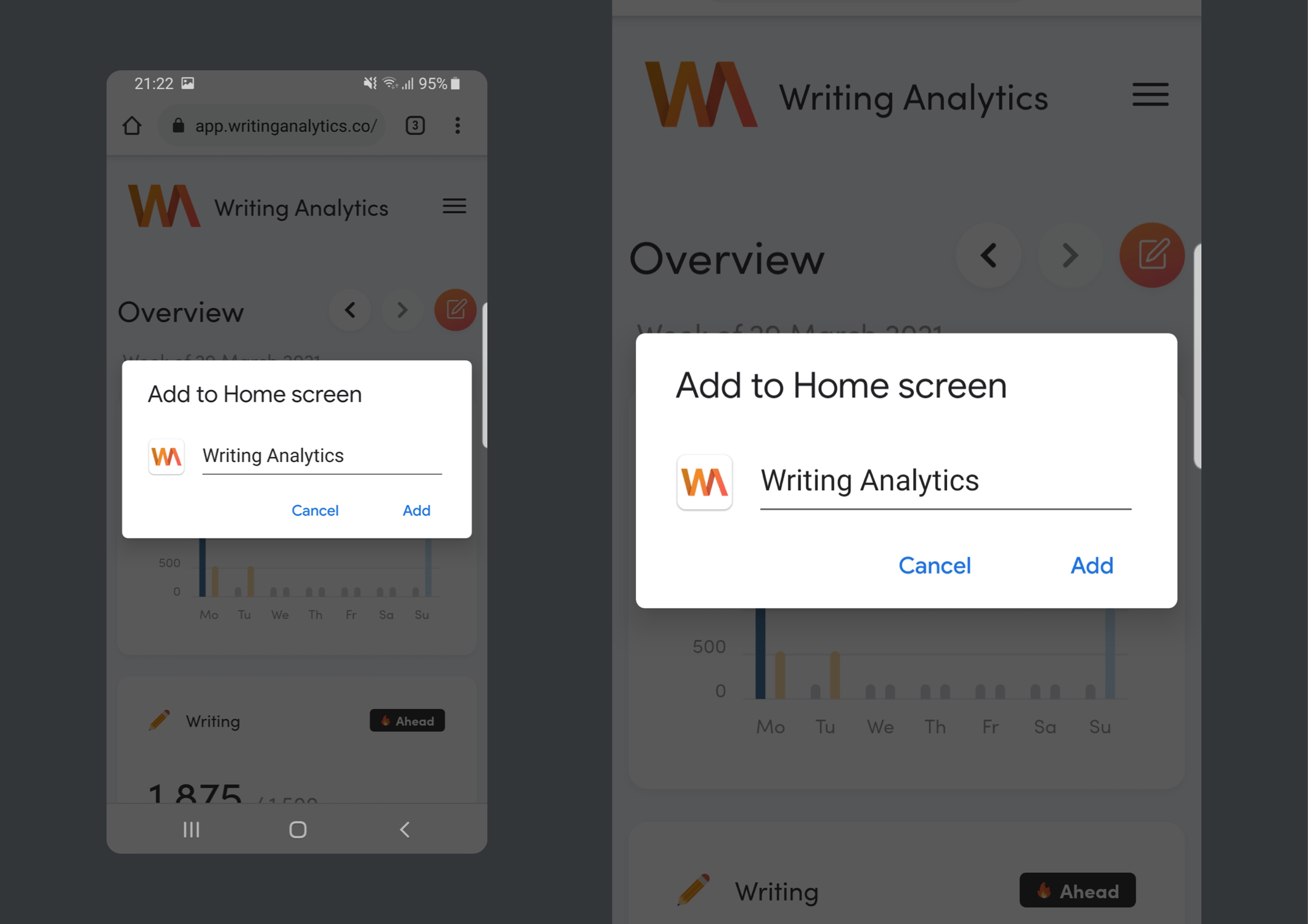 Drag it into place, and you're set!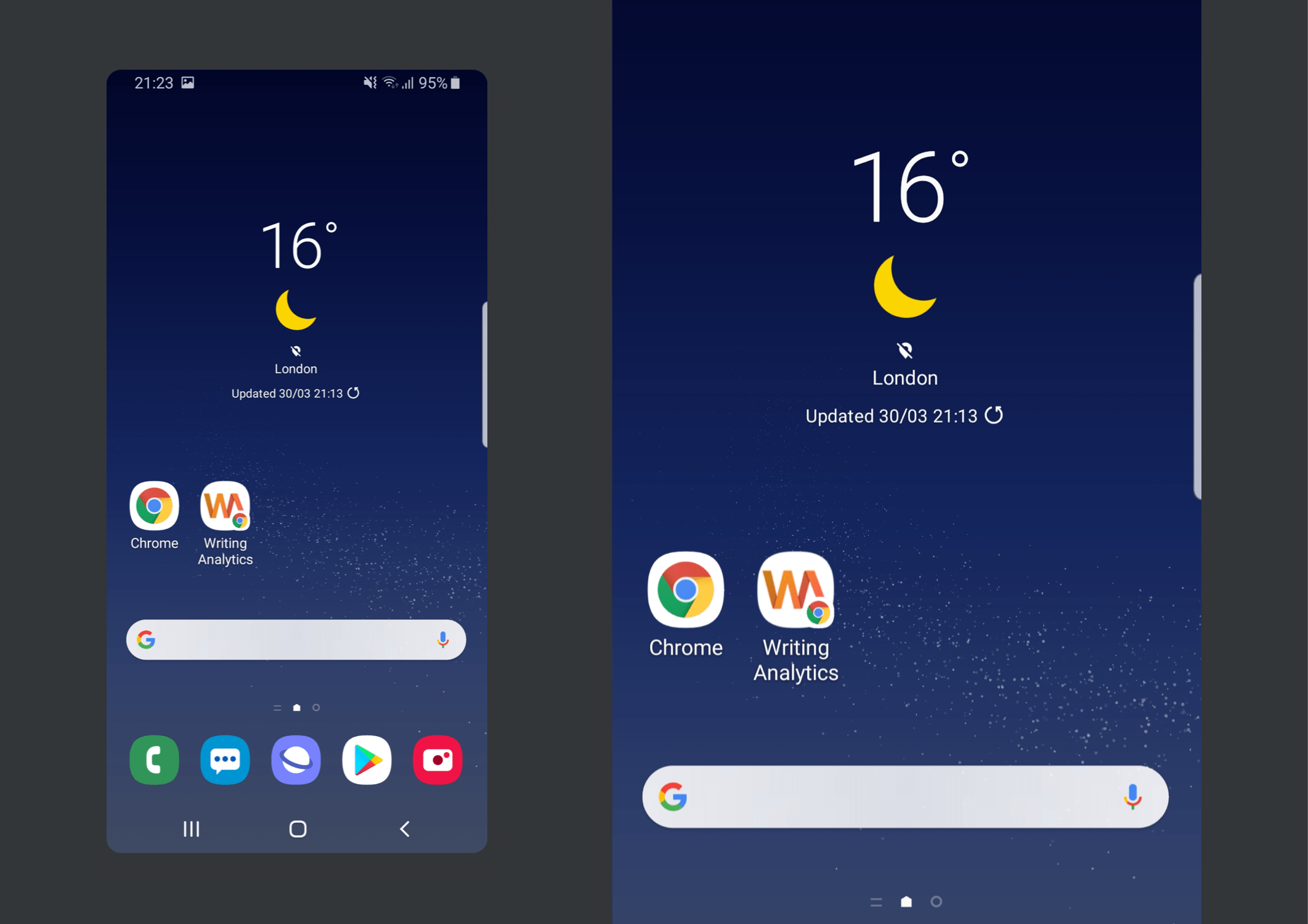 Final Thoughts
Adding Writing Analytics to your Home Screen means that you'll see it every time you unlock your phone. Your dashboard and writing sessions will be a tap away.
It's a small change from opening the app in the browser, but anything that will make it easier for you to start writing is worth doing. The less friction, the more likely it is that you'll follow through.
Not a Writing Analytics user yet? Sign up for a free 14-day trial today.