Introducing the Activity Grid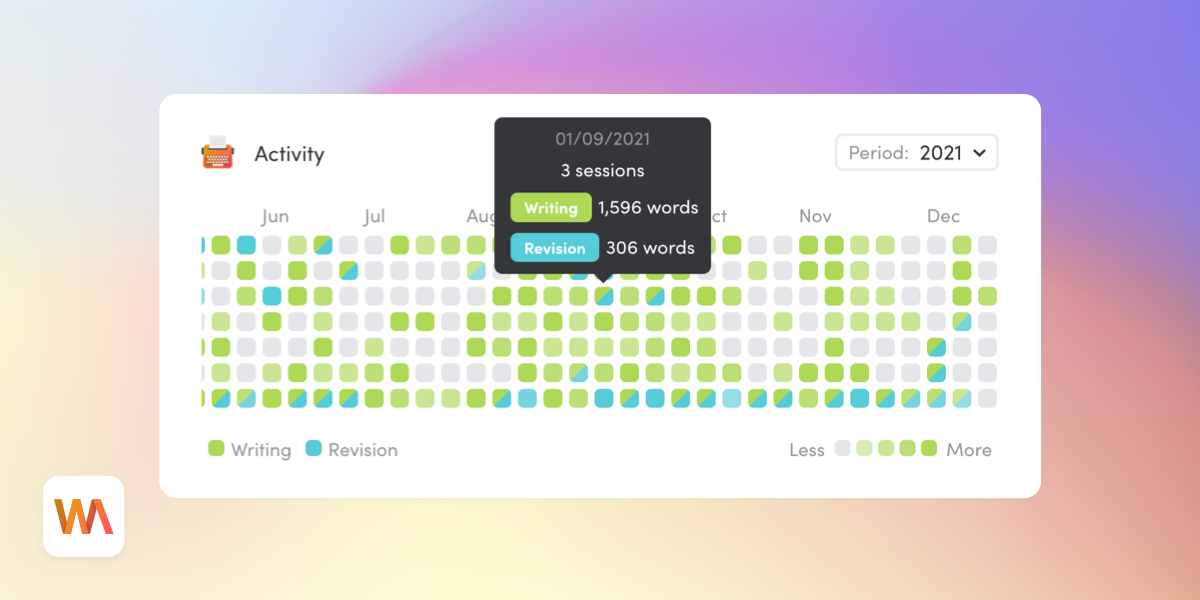 The activity grid gives you an overview of your daily writing productivity for up to a year. Get an immediate sense of how much you're getting done compared to previous weeks and months.
We're rolling out this feature to all Writing Analytics users today. In this post, you'll learn how it works and where to find it.
How It Works
The grid has seven rows and over 50 columns. The columns correspond to weeks. Each cell in the grid represents a day single day.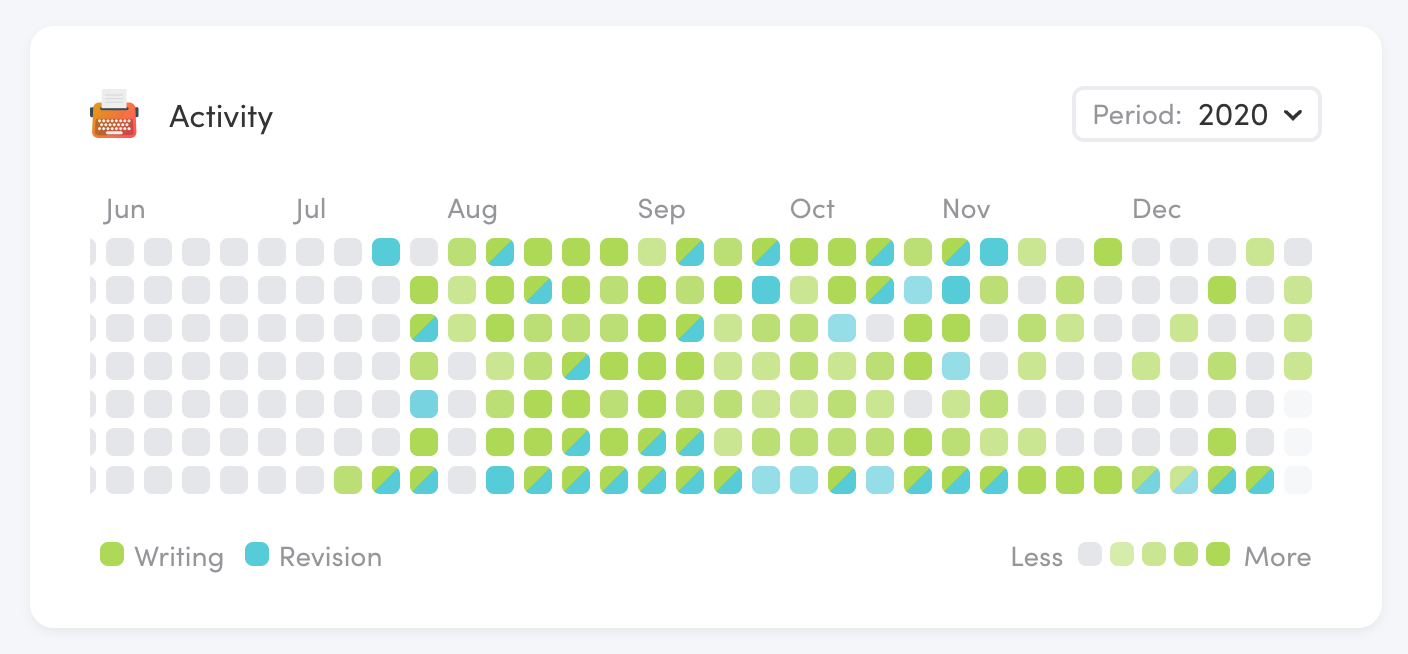 Based on your activity on a given day, each cell will either be grey (indicating no activity) or coloured. The darker the colour, the more you wrote or revised that day.
You can see the exact number of words and sessions by hovering over a cell.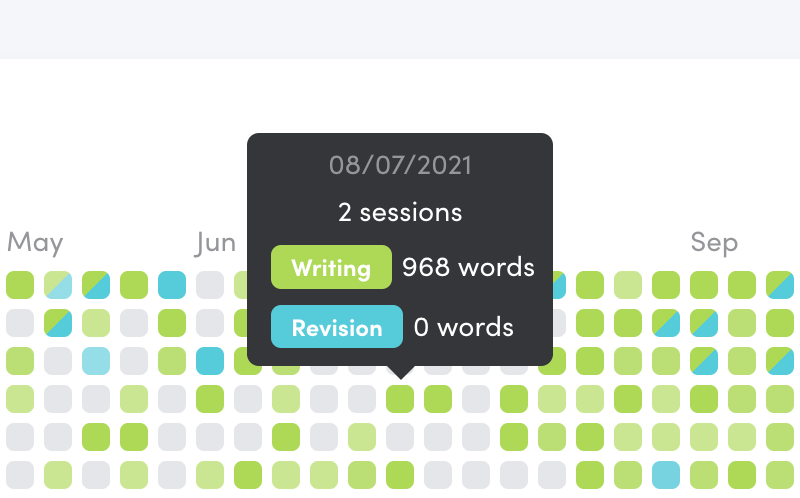 You can switch between different years using the drop-down in the top-right corner.
You'll find the grid in two places in the app:
The Sessions Grid
The grid at the top of the sessions view gives you an overview of the past 12 months, making it super easy to track your streak and see how productive you've been.
It's also interactive. You can click on each cell to see sessions from that day.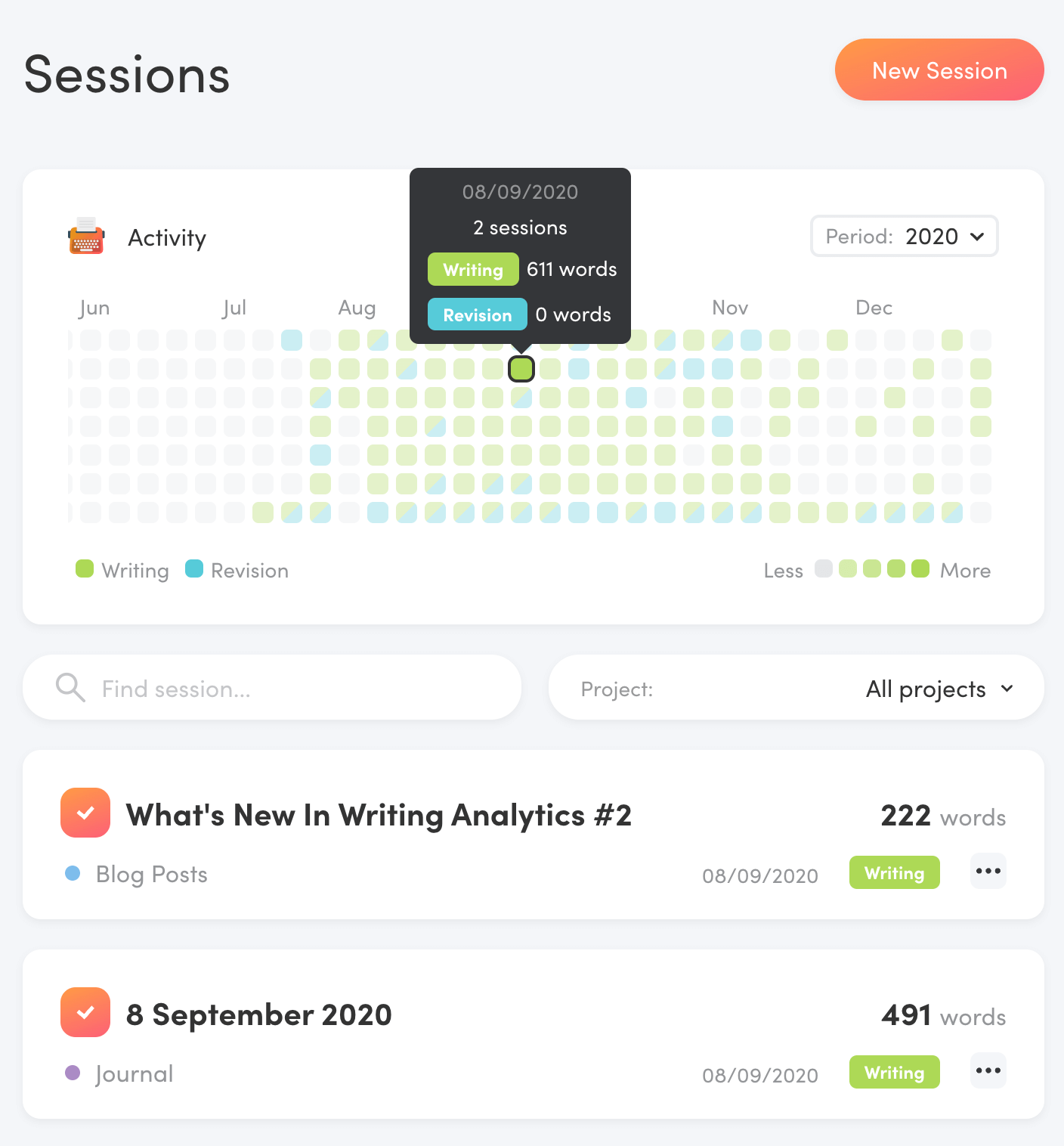 To clear the filter, click the same cell again, and the full list of sessions will reappear.
The Analytics Grid
You'll find another instance of the grid on your dashboard (scroll down to the Sessions section).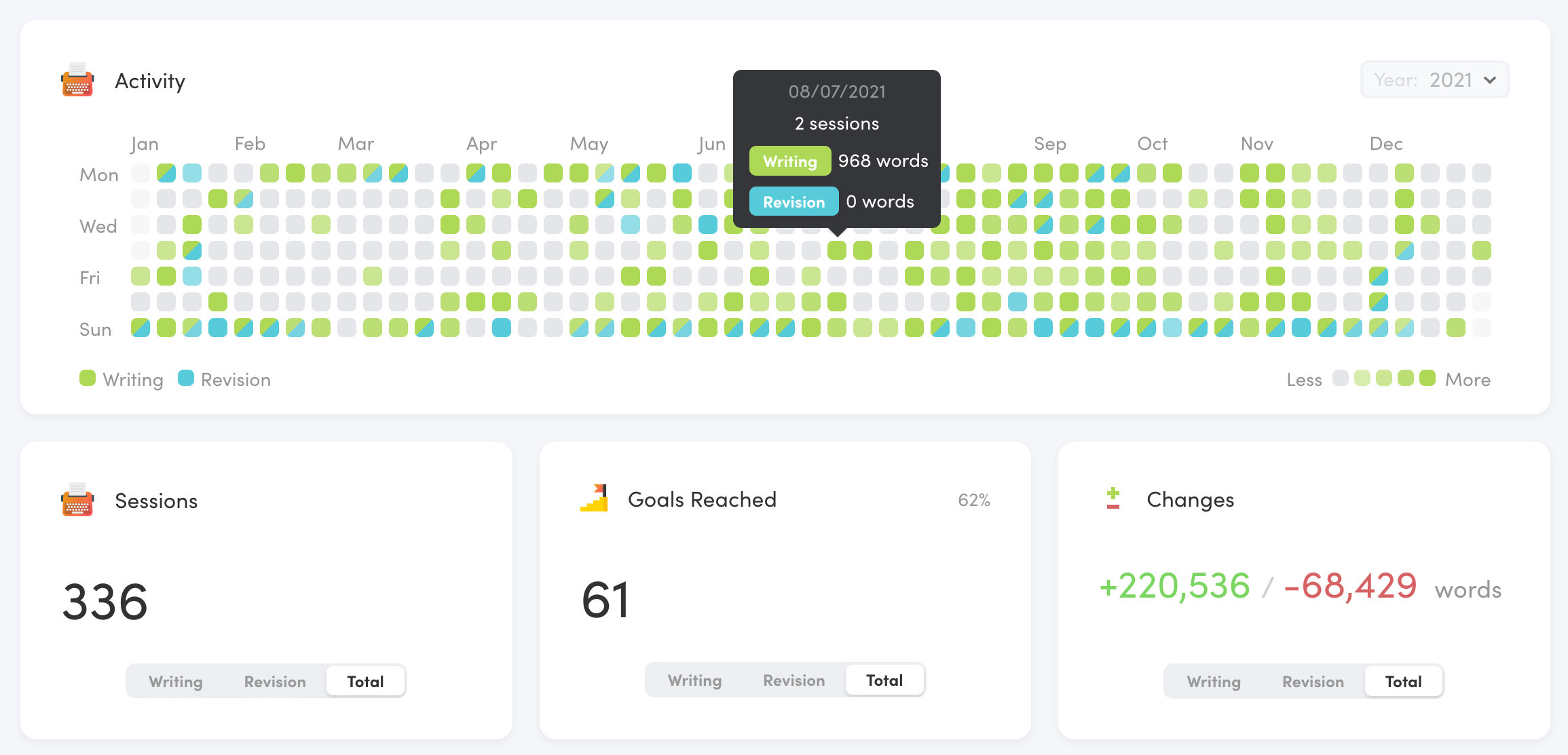 To focus on a specific month or year, use the date range filter at the top of the dashboard.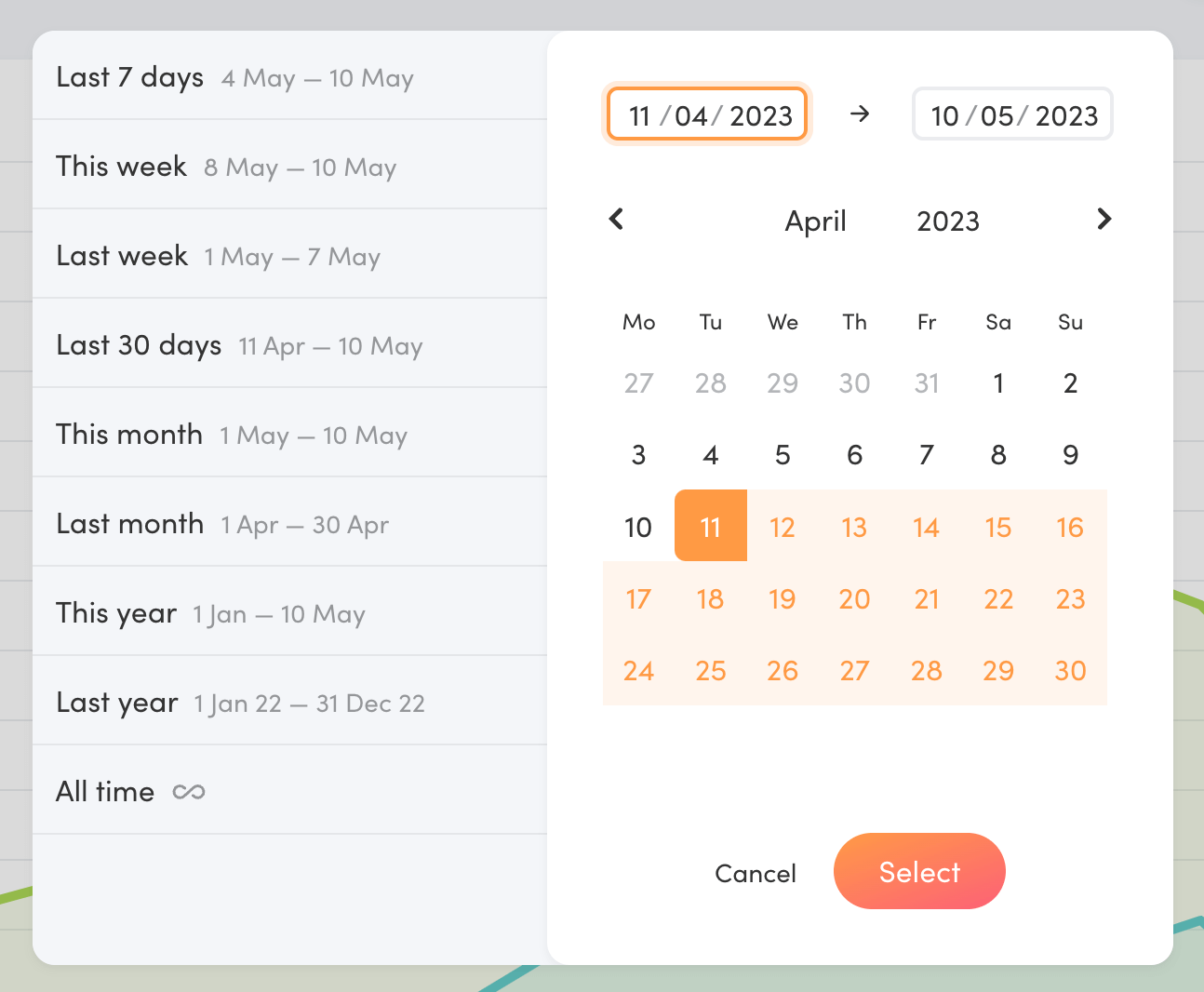 Final Thoughts
We're always looking for ways to improve Writing Analytics and make it even more helpful for writers that want to develop a sustainable writing habit.
Stay tuned for a number of new features that will be launching in 2023!
Not a Writing Analytics user yet? Sign up and start writing today.