Our Black Friday Offer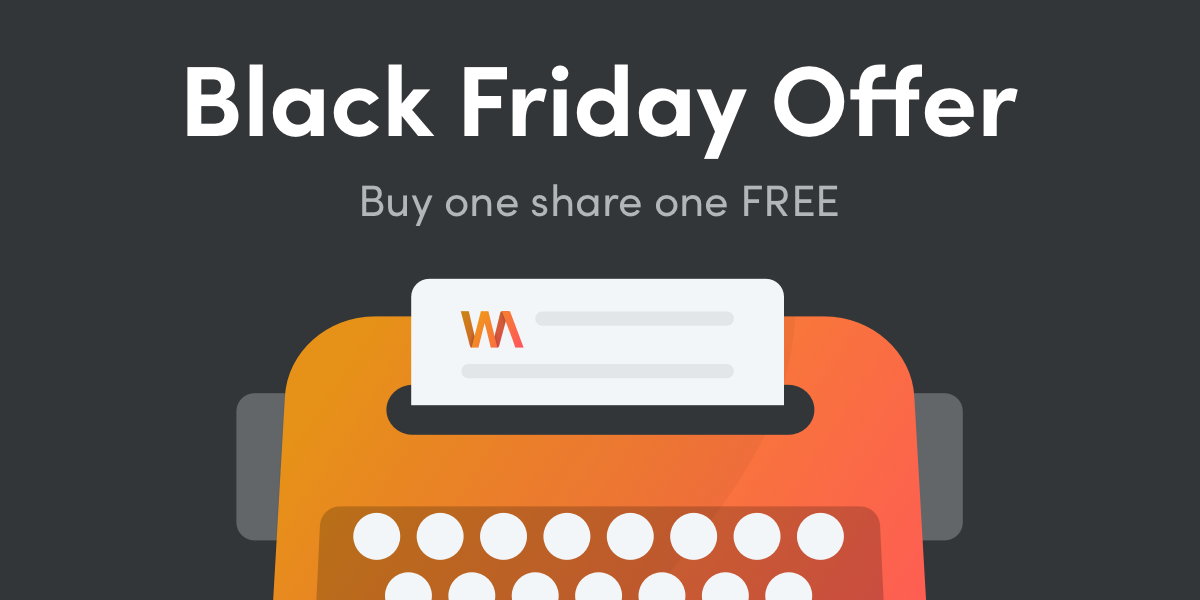 We're excited to share our offer for Black Friday & Cyber Monday this year: buy one get one free!
Subscribe to Writing Analytics for a year and get a second account for FREE. Gift it to a friend, raffle it off to your followers or split the cost with a fellow writer and enjoy the first year for half price.
This offer has expired.
How It Works
Click the button above to claim the deal.
Once we've processed your payment, we will email you an unique code. Please allow 24 hours for the code to arrive.
Go to www.writinganalytics.co/redeem to create a free Writing Analytics account.
Have any questions? Get in touch at support@writinganalytics.co. We'll be happy to help!
Existing Users
The offer also applies to existing customers who upgrade to a yearly plan between Black Friday and Cyber Monday. Go to Account and Select Plan to switch. We'll email you your free code within 24 hours of processing your payment.
Get in touch at support@writinganalytics.co if you have any questions!
What is Writing Analytics?
Writing Analytics is an editor and writing tracker that helps you create a sustainable writing routine. It combines a distraction-free editor with an advanced analytics engine that tracks your writing to help you stay accountable and get your words done.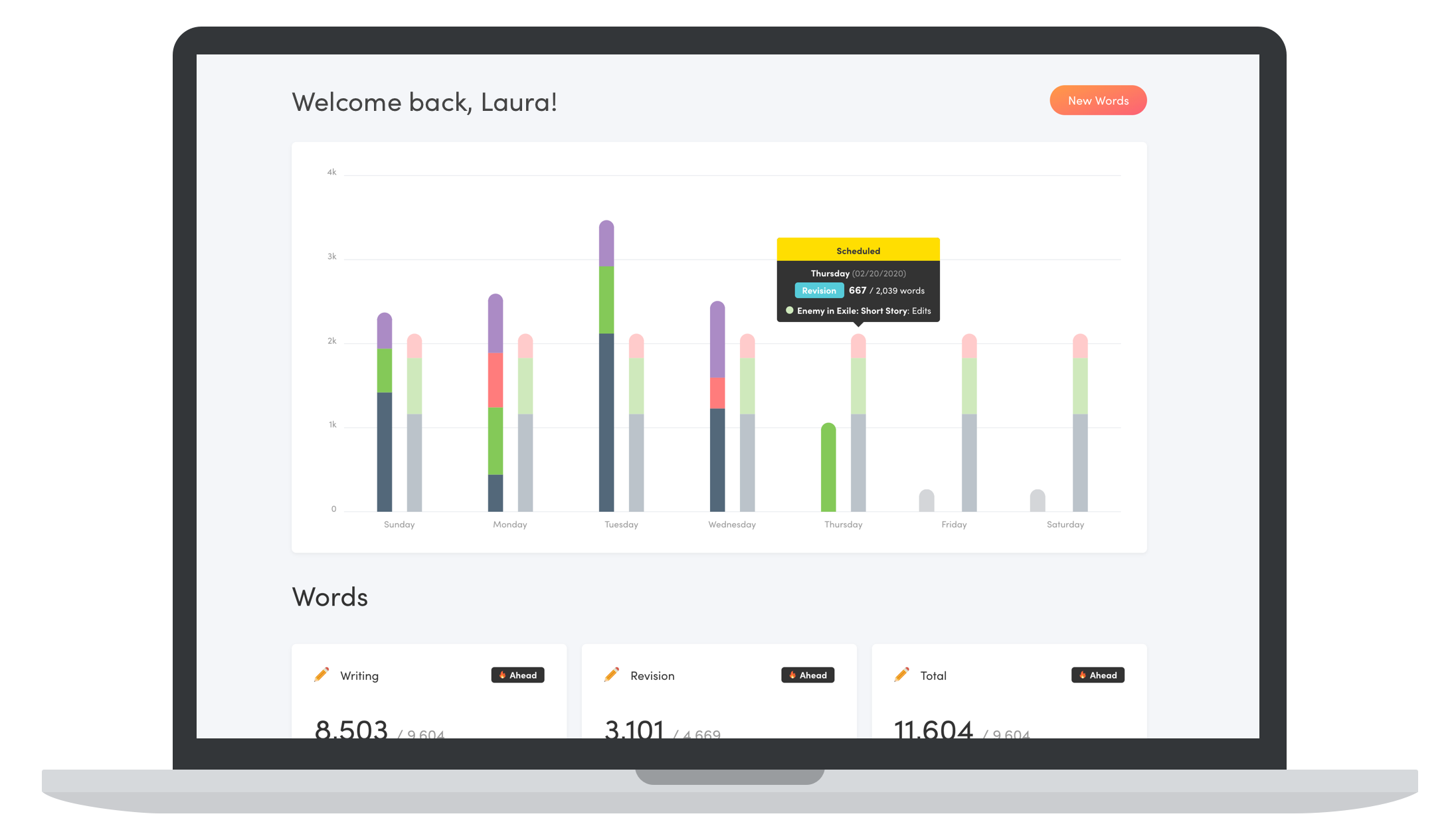 The editor tracks both words added and deleted, time spent, how much of that you spend typing and even when you get distracted and leave the editor.
Instead of documents, it organises your work in writing sessions — focused periods of deep work when you immerse yourself in your writing.
Terms and Conditions
Our general Terms apply.
You have six months to redeem your code.
Each code can be used only once.
If we process a refund, the code will be cancelled.
Offer expires on Tuesday, 1 December 2020.